Open table of content

Website of the day
Website of the day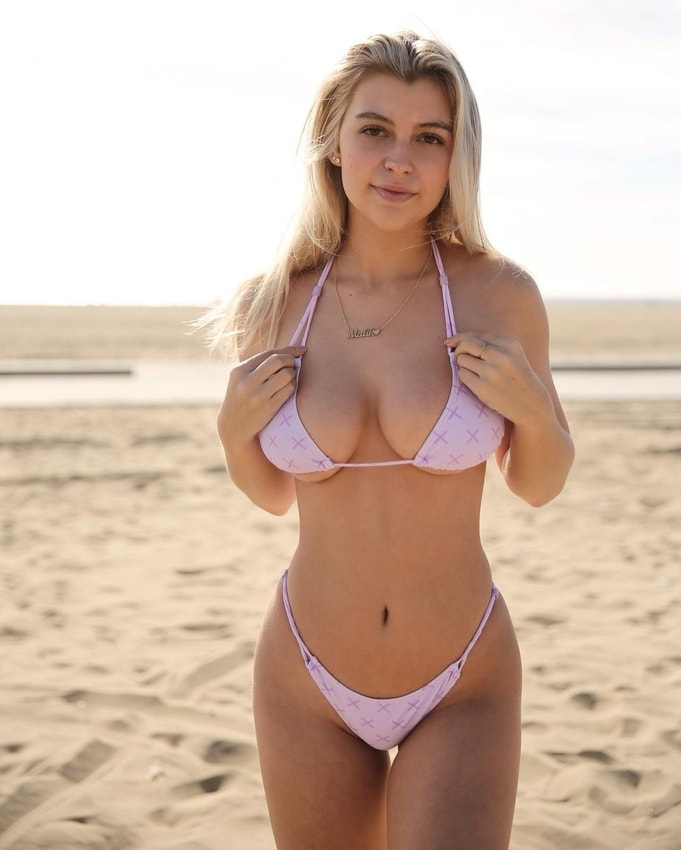 Ashley Madison Review: Your Best Option For A Discreet Affair?
AffairAlert.com Review: The Fullest Guide to Online Dating
When young couples get married, their relationship seems to be perfect. They are young, happy, and full of the desire to spend their lives together. However, the time flies fast, and a few years after the wedding they feel bored of family life and the necessity to stay faithful. Many people start searching for the chance to have fun outside their house. That is the reason why flirting websites and cheating apps have become so popular. But how to distinguish them and get to know which one is the safest to use? Customers' testimonials always help, so we prepared our affairalert.com review to make you familiar with the service. AffairAlert is a rapidly expanding website that has over a million users from all over the globe. It aims at helping them to find a partner for sex without going out of the home. The idea is tempting, but is it as good as it seems? Let's evaluate its pros and cons in brief.
Why AffairAlert.com?
8

Interface

5

Audience

5

Prices

2

Safety
The good:
free and fast sign-up process;
matchmaking tool
various means of communication: text messages, emails, virtual gifts, phone contacts
well-developed interface
The bad:
you have no guarantee that any profile is authentic
the site administrators run some accounts themselves
many features are accessible only with a prepaid membership
affairalert.com delegates the responsibility of your personal information to you entirely
AffairAlert Overview
All in all, AffairAlert looks like a reliable means of dating online. It has an eye-catching design, a comfortable user interface, and an easy 4-step registration process that does not need you to provide a lot of data. At the same time, the company admits it has fake accounts among profiles of real customers. Unfortunately, there is no way for the new user to identify real people seeking new dates or sex partners. Consequently, we can rate this website as an average-quality service and advise you to weigh all pros and cons before registering there.
Check all reviews
How does AffairAlert function?
AffairAlert is the place where you can get acquainted with people to try something new in sex, which is seen right from the homepage. It looks like a secret club for those who are okay with cheating on their loved ones.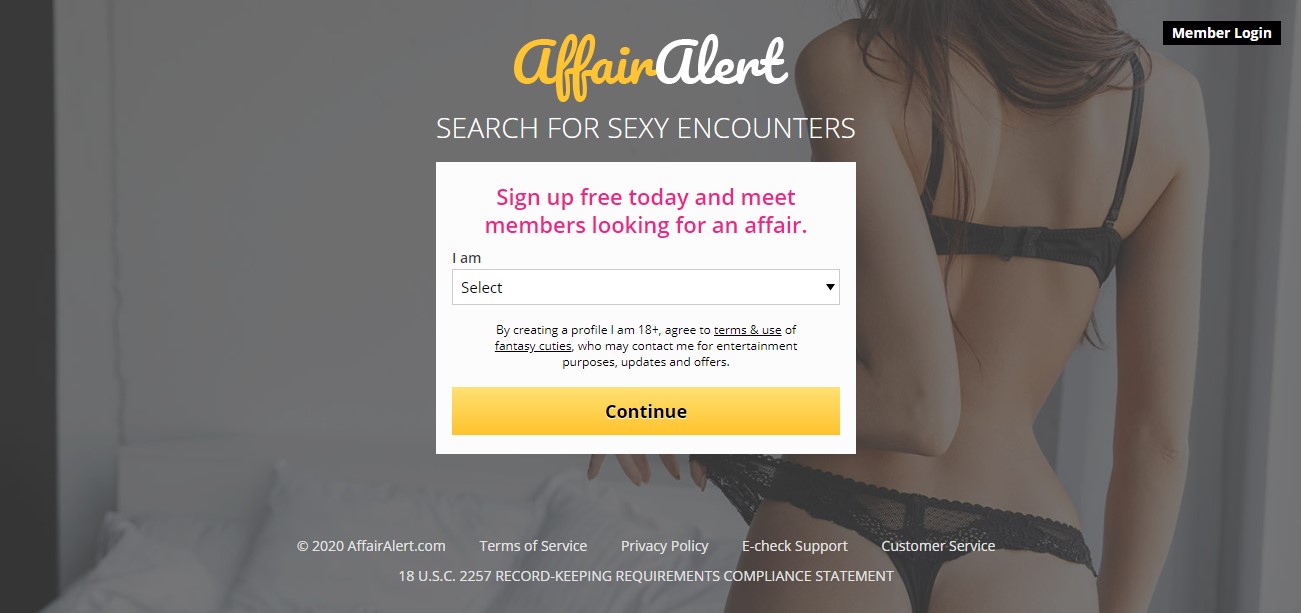 Consequently, the first form that you should fill out to enter the website is confirmation that you are older than 18 years old and agree to the Terms of Use. Also, here you should identify your gender and preferences. If you are not new to affairalert.com, you can log in by clicking on the "Member Login" button.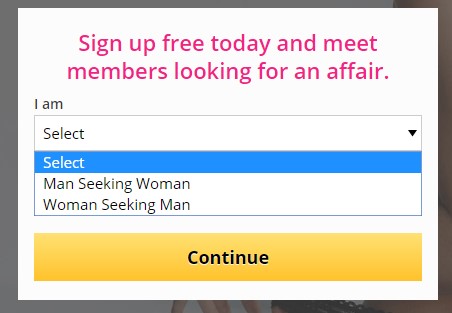 After that, you will be taken to the registration form that asks you to choose a username and password, and provide an actual email address to start using the site. When it's done, you will receive a confirmation letter to your email and log in into your profile.
We have to admit that affairalert.com looks a lot different for its members. When you visit it for the first time, you cannot see any women's or men's profiles, pricing, etc. But once you are a registered customer, all features are open to you (at least for viewing).
In your profile, you can search for people you prefer for dating, receive and send messages, chat online, or see your dates via a webcam. However, you need to pay for your membership first as only a few features are available for customers for free. They include:
free registration;
the chat with the Support Team;
searching for profiles with age and location filters;
liking other profiles;
ability to get friend requests.
The extended list of AffairAlert services is available on a prepaid basis and is as follows:
advanced search options;
the 'Quickie' service allowing you to find your matches fast;
contacting the Support Team over the phone;
adding profiles to your favorites and sending them requests for friendship;
watching erotic videos;
sending virtual gifts to your preferred profiles;
contacting your dates via phone messages.
To make use of the latter, you need to upgrade your membership and choose either of the payment plans. They can be seen on your dashboard once you logged into your account. To sum up our first impression of the site, we liked the usability and design. All tabs work well and fast enough not to lose interest. The registration process took less than 4 minutes, but still, the need to register immediately after opening the affairalert.com frustrated us. Usually, people who are new to online dating want to see how it works without signing up, and there is no such possibility on AffairAlert. So, if you'd like to start your online dating without confirming your identity, we advise you to search for another platform.
Who are the AffairAlert members?
The website hosts more than a million customers of both sexes from all over the world. On the top right corner of the registration page, you can also see the number of people who joined AffairAlert today.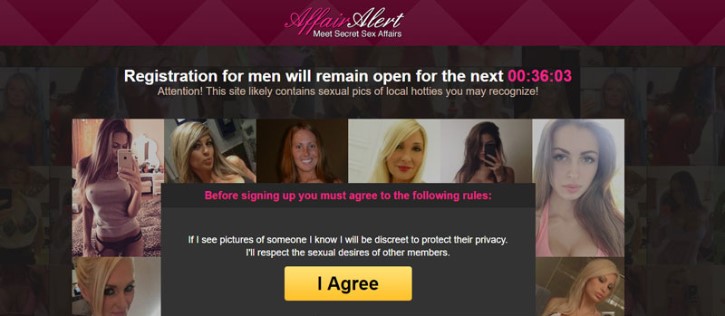 As you can choose your gender and the gender of your potential dates at the time of registration, we can say that this platform was launched to help both men and women to find an affair online. However, we also noticed that this platform is not oriented on the LGBT community as there are no such options to choose either during the sign up, or while using the site after that. So if you are looking for minority people to hook up with, affairalert.com is not the option for you.
Although you are likely to find only straight people here, the community of this website is impressive. With the advanced membership access, you will definitely find the one you are looking for. It is possible thanks to the matchmaking tool called 'Quickie'. The principle of its work is the automatic selection of profiles that correlate with your habits, interests, appearance, location, and age. Once you fill out the information about yourself and upgrade your profile, you will get numerous offers to check other profiles. If you like either of them, you can indicate it, and the person holding the profile will get the notification. After that, they will review your profile and confirm if they like it. If they do, you will start communicating immediately. The benefit of this tool is that it targets profiles similar to yours but of different gender, so that you don't need to spend time scrolling through thousands of accounts.
The profiles on AffairAlert are mostly real, although you may notice some scam activity once you sign up. At the moment you logged into your newly created account, you will start receiving a lot of messages from other members. If you see too generic texts, abstain from replying to them. Instead, fill out your account in detail, and then contact the selected profiles through the "Quickie" tool.
What is the cost of AffairAlert membership?
Throughout our free usage of affairalert.com, our attention was often distracted by the pop-up notifications calling to upgrade our membership plan to paid option. There are a few plans for you to choose from:
3-day trial period. It is the best option for a new customer who has never dated online and is not sure whether this platform is a good fit for them. The price is $2.97, which seems to be pretty cheap, but you can view only 10 profiles per day and send the same amount of messages.
VIP membership. Once you select this plan, you will get unlimited access to profiles and messages, as well as other features that we have listed earlier. The cost is $29.95 per month.
Silver membership. It is extended in time for 3 months and costs a bit less – $16.65 per month. The features are the same as those in the VIP monthly plan.
Gold membership. The price is $11.65 per month and the duration of the plan is half a year. It is a better offer for customers who are sure that they will use AffairAlert for a long time.
It is worth mentioning that every plan is renewed and charged automatically, so if you do not want to proceed with this platform, it is worth canceling your subscription before a new month starts.
Website of the day:
Ashley Madison
How safe is AffairAlert?
One of the most important issues that you have to check before using any online dating website is the safety of your personal information and the security of online payments. Therefore, we paid special attention to this aspect of cooperating with AffairAlert and came to know the following points:
The website was created for amusement purposes only. Therefore, you should not take it as a way of finding a serious date or wife here;
The affairalert.com administration runs so-called 'fantasy cuties' – fake profiles aiming at 'enforcing the website rules and policies, and monitoring the site'. Now you understand why we got multiple messages from strange accounts once we registered an empty profile;
You are responsible for sharing your information with other customers of the platform and should not disclose any data that may be used against you;
The company uses the most up-to-date encryption methods to ensure no big leaks.
Finally, the AffairAlert Terms of Use confirmed that it does not guarantee that any registered account is authentic. We suppose this and previous statements say a lot about the company's attitude towards its users. Hence, it is up to you to decide whether to try to meet a sex partner here or not.
FAQ
What is AffairAlert?
It is an online platform for search of sex partners. It was launched in the US to host customers from all over the globe and help them get to know each other through various means of communication.
How much does AffairAlert cost?
The prices depend mainly on the time that a customer wishes to use the service for. Monthly membership costs $29.95, a 3-month packet costs $16.65 per month, and a 6-month subscription price is $11.65 per month. There is also a trial period of 3 days for $2.97
Is AffairAlert a Scam?
According to the results of our research, we can say that affairalert.com is not the most reliable option for a new customer. Its Terms of Use made us doubt whether any of the profiles on the website are real.
Is AffairAlert Safe?
It is safe unless you decide to publish any personal information on your profile and make it visible to others. However, if we talk about the safety of your payments, your credit card data may be affected by the usage of affairalert.com since this website charges you automatically.
Who owns AffairAlert?
The company does not disclose the information about its owner on the web.
What security features does AffairAlert have?
The company uses SSL protocols to store the customer's data and prevent the leaks of information. However, we cannot be sure about the total security of your information since AffairAlert provides access to certain profiles ('fantasy cuties') to the third parties.
Does AffairAlert have a mobile app?
Yes, there is an AffairAlert app for Android. It was developed by Casual Encounters and is available for download.
How do I delete my AffairAlert account?
If you would like to delete your account, you have to contact Customer Support which is available 24/7 to do that for you.