Open table of content

Website of the day
Website of the day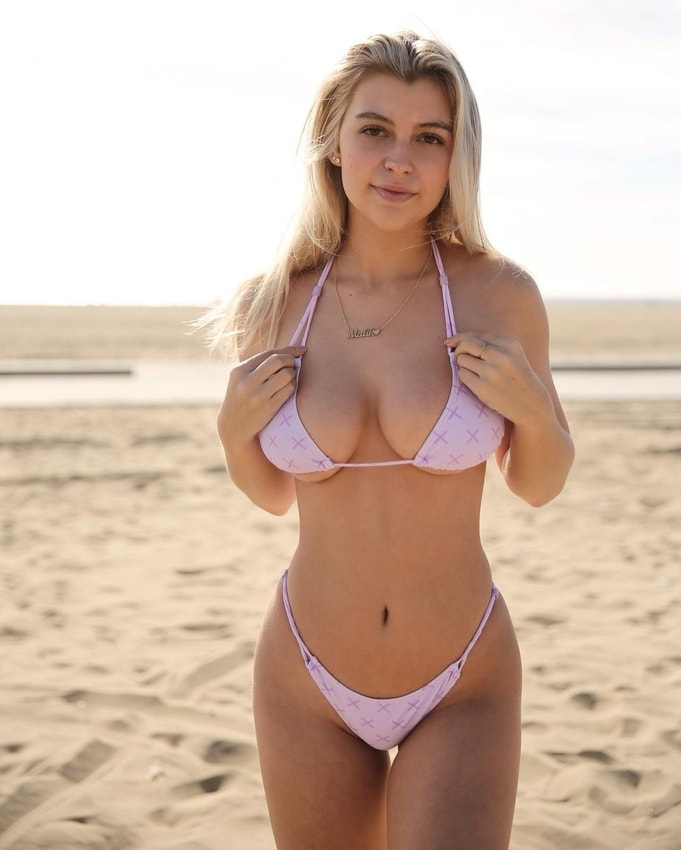 Ashley Madison Review: Your Best Option For A Discreet Affair?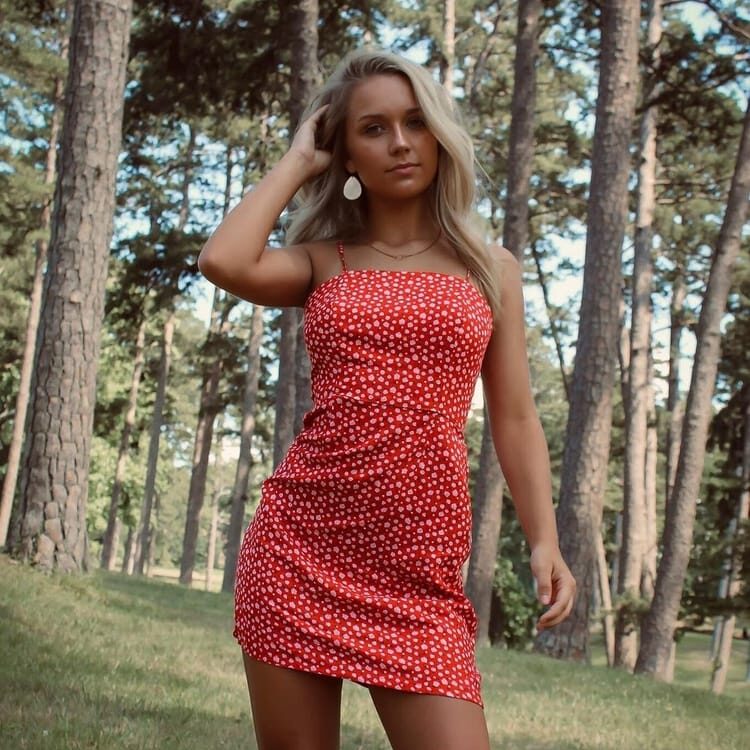 AffairDating Review 2023: The Newest Guide To The Service
Online dating has become one of the easiest ways to meet new people in the last decade. Suddenly, it appeared to be the only possible means of starting an affair in 2023. This is due to the pandemic of COVID-19 and the quarantine that made us wear masks, avoid public places and refrain from handshakes, hugs, and kisses. People of all ages and walks of life still need love and support, so there is no surprise that online dating platforms got even more popular. But how to choose the perfect website for an affair? Reading reviews helps, and that is why we made the review of AffairDating.Com, a platform for discreet dating online. Here, people from all over the world can find a partner to diversify their sexual life outside their marriage.
Why AffairDating?
8

Interface

3

Audience

5

Prices

4

Safety
Good:
minimalistic design
fast sign-up process
good overall usability
Bad:
blatant policies of terms of use
low quality of profiles
high prices
AffairDating Overview
To sum up, we can say that AffairDating.com is a rather unsafe spot for dating and posting any personal information and photos. Although it has a lot of benefits, its drawbacks outweigh them much: your data can be transmitted and used for advertising, a lot of profiles on other websites can be created using your name and pictures, and you will not get any credit for it. The website also hosts a lot of suspicious profiles that will hardly help you in the search of the sex partner. Finally, your customer satisfaction is not guaranteed after your payment by default. All these things do not let us give a high rating to AffairDating. To read more reviews of the best married dating sites, visit Married-Dating.Org. 
Check all reviews
How AffairDating works?
If you have never visited AffairDating.com earlier, you can do it now to get a general understanding of the website. To read more about the service, you need to scroll the homepage down and you will see the 'About' section.
To help you form your vision of the website, below we post a short guide to the registration process so that you could evaluate whether it is suitable for your needs without giving the website your data.
To sign up on AffairDating, you need to click on its homepage and use the quick registration form you will see there. It contains a few questions like the following:
A user needs to choose their preferences regarding a potential partner, input their age, email, and create a password. The location will be chosen automatically by your browser. Do not forget to skim through the policies of the website and its Terms of use to make sure that you accept them. Remember, registration is open only for people older than 18 years old.
Once you've entered all the information and pressed the 'Join Now' button, you will see the confirmation from AffairDating. It will ask you to verify your email address by clicking the link in the letter they already sent to you. Press the 'Check Your Email' button to continue.
The verification email will look like this. To finish your registration, please click on the yellow button.
Now, your profile is almost ready for usage, only a few details are needed. AffairDating will propose to add a picture to your page to make it more attractive to other users of the website. You can upload the existing photo of you or make the shot from the webcam. Below the respective buttons, you can see the list of reasons why your photo can be rejected by the AffairDating administration.
You can also skip this step by clicking the 'Close' button.
The other details that you can add at the moment and correct later include your username, status, appearance, and origin. You can also add a status that will appear at the top of your profile.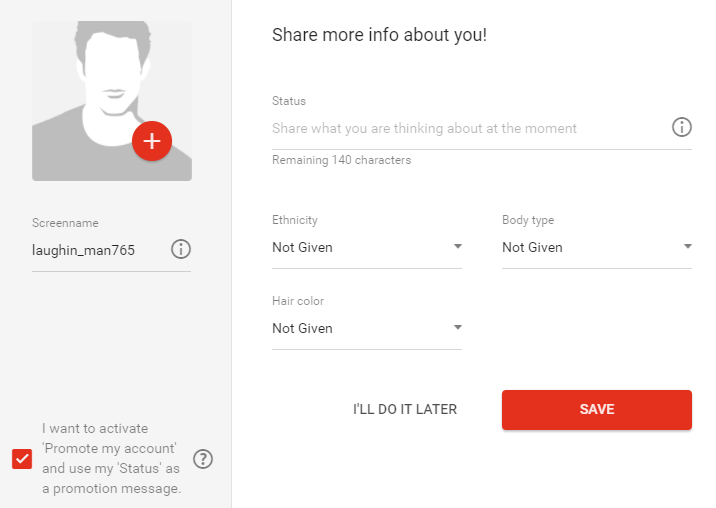 Now, you can see your dashboard on the AffairDating platform and start exploring the world of discreet dating.
At this stage, we had no trouble signing up on the website and can say that this part of our AffairDating review met our expectations. The registration process was fast and easy to understand. In fact, it took less than 5 minutes to complete. The usability of the website was also nice and caused no questions.
Design And Usability of AffairDating: Will You Like It?
As for the website design, this is what you will see when you visit it for the first time:
The website is quite minimalistic and stylish. No pop-up ads will distract you from registration and dating. However, it lacks a few standard tabs at the top, like the 'About Us', 'Prices', 'Blog', etc. If you scroll the page down, you will be able to read what AffairDating.Com has to offer, but still, it's not enough to make the perfect impression on a potential customer. The Terms of Use are also not seen at the first sight and the FAQ section is missing. Hence, the website owners need to work on its design more so that guests could get all the details about the service before they sign up.
As for the design of the platform, we can say it is well-structured. All sections are easy to navigate and the dashboard is not loaded with the enormous unnecessary buttons.
The messages are located at the bottom right corner of the screen. The profile details and settings are accessible at the top right corner. The only button at the top is for those who want to buy a membership subscription. At the center of the screen, you can see the search results offered by default. If you want to specify your search, you can do it through the fields above.
During our AffairDating testing, we did not notice any website failures or incorrect work. All tabs, links, and buttons work well and the response of the website is fast. At this point, we do not have any negative comments on its usability, while the design needs to be improved.
Who Does The AffairDating Audience Consist of?
The website targets mostly married people and those who are in relationships for a long time and tired of them. AffairDating.com offers an opportunity to find a discreet partner for a sexual bond, one-night stands, and prolonged cheating. The other target group includes men and women who are single but seek the excitement of dating a taken person. Only a small percentage of the website members are single and look for single partners. Consequently, if you do not intend to have a serious relationship and just want to have fun without thinking much about your moral image, AffairDating is a good fit for you.
While testing the website, we noticed a lot of similar messages coming from different profiles. All of them looked similar and aimed at making us engage in the conversation. However, when we started to look through the profiles of users who sent them, they looked like this: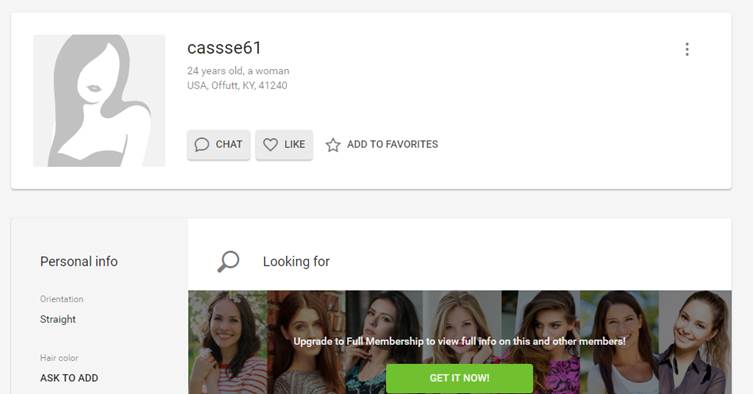 As you can see, it's hardly the way a reliable profile should look. Hence, we can conclude that the website hosts a lot of automated pages that do not appear to be real women. Overall, we cannot say that the website has an audience worth registering for, so it is better to find another dating spot if you want to meet real women for sex.
By the way, AffairDating reviews confirmed our worries about the presence of the fake profiles on the platform:

Are AffairDating Prices and Payment Policies Fair?
Now let's take a closer look at the prices for prepaid membership plans on AffairDating.com and what they offer.
The prices are fixed per day of usage and are as follows:
1 day costs $0.99;

1 week costs $1 per day;

1 month costs $0.96 per day;

3 months cost $0.54 per day.
For this money, you will get the same set of premium features:
unlimited chat opportunities with the ability to upload pictures and videos right into the conversation;

photos in large size;

extended search features;

premium customer support.
In comparison to similar websites, AffairDating provides a limited number of features for a quite high price. With that in mind, we advise you to refrain from using this dating site since the quality of profiles and services are not enough for the money demanded.
As for the policies, AffairDating.com offers only prepaid services. It accepts all the popular types of credit cards: Mastercard, Visa, AmericanExpress, Discover, and Diners Club International.
Are There Any Doubts In AffairDating Safety?
AffairDating has a set of policies that were thought to secure its customers. Unfortunately, the reality is different and an average customer cannot benefit from them.
For example, the company's satisfaction policy provides a customer with a free three-day trial of its other dating websites in case the customer has not met anyone on AffairDating in three months of using it. However, to be eligible for this offer, a customer has to fulfill a lot of demands, like having a profile full of personal details, frequent usage of the website, and more. The full list of demands you can see below.
Also, the customer has to provide proof of eligibility for the satisfaction guarantee, which is not acceptable. Customer satisfaction should be ensured by default, without any additional actions on the client's side.
The privacy policy of the AffairDating.com is also blatant since it allows the website to share the users' information for marketing and other purposes. Also, the website admits it uses the photos of its users without their permission for advertising and creates duplicate profiles with their information on other dating websites. Such a breach of rights cannot be tolerated, so we advise you to refrain from using this service to protect yourself.
FAQ
What is AffairDating?
AffairDating.Com is a platform for people who want to cheat on their partners and have sex outside their relationships.
How much does AffairDating cost?
The costs of premium access to the AffairDating website start $0.54 and go up to $1 per day. 
Is AffairDating a Scam?
Due to the number of fake profiles detected and fake privacy policy, we can say it is a scam website.
Is AffairDating Safe?
No, the company is not safe since it can share your data with third parties. The customer satisfaction policy also does not prescribe any guarantees by default.
Who owns AffairDating?
AffairDating does not disclose the information about its owner. 
What security features does AffairDating have?
AffairDating has SSL certificates and encryption tools for securing payments through the website. 
Does AffairDating have a mobile app?
No, the company does not have an app to use it on the go. 
How do I delete my AffairDating account?
Go to the Settings of your profile, scroll the page down, and click on the 'Remove Account' button at the bottom. Then, input your password to stop any regular payments to the website and follow further directions. The confirmation code for deleting your account will be sent to your email.