Open table of content

Website of the day
Website of the day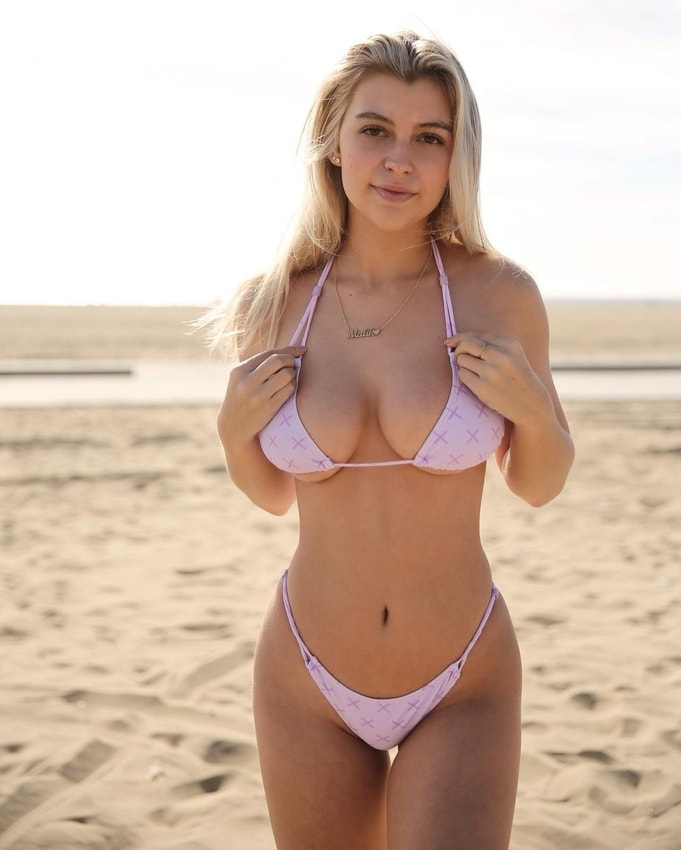 Ashley Madison Review: Your Best Option For A Discreet Affair?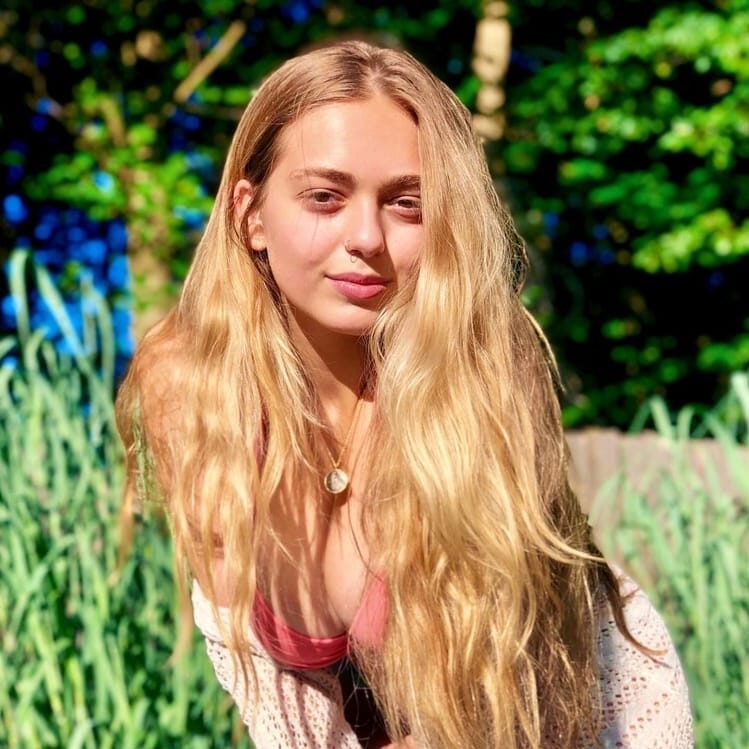 iHookup Review 2023: What's New About The Service?
Since online dating has become the only way of meeting new people for sex and romantic relationships at the time of COVID-19, the majority of them wonder how to spot a reliable dating platform. To do that, we advise you to read as many testimonials as possible, compare prices and features, and, of course, read the websites' policies. All these steps will save you from wasting the time and money on fake services. To help you in your search of the proper dating site, we created this iHookup review. iHookup is a dating platform for singles who do not want to start a serious relationship at the moment or are not interested in a long-term commitment at all. Here, they can meet partners for a quick hookup with no strings attached.
Why iHookup?
7

Interface

4

Audience

3

Prices

4

Safety
The good:
nice design
fast website
The bad:
a lot of fake profiles as proved by iHookup reviews
fake privacy policy and refund guarantee
misuse of users' data
Conclusion on iHookup
With all that in mind, we cannot say that iHookup is worth your money and effort during the registration process (we already mentioned the troubles we had with it). Despite the benefits of the website - design and usability - the drawbacks of iHookup demonstrate that the website administration aims at making money instead of ensuring customer satisfaction. Thus, we advise you not to rush with  signing up in  iHookup. Instead, you better read more reviews of other married dating sites on Married-Dating.org and find your perfect spot for meeting people online. 
Check all reviews
How iHookup works
To join iHookup.com, a potential customer needs to click on the button of sign-up at the homepage and fill out the following form.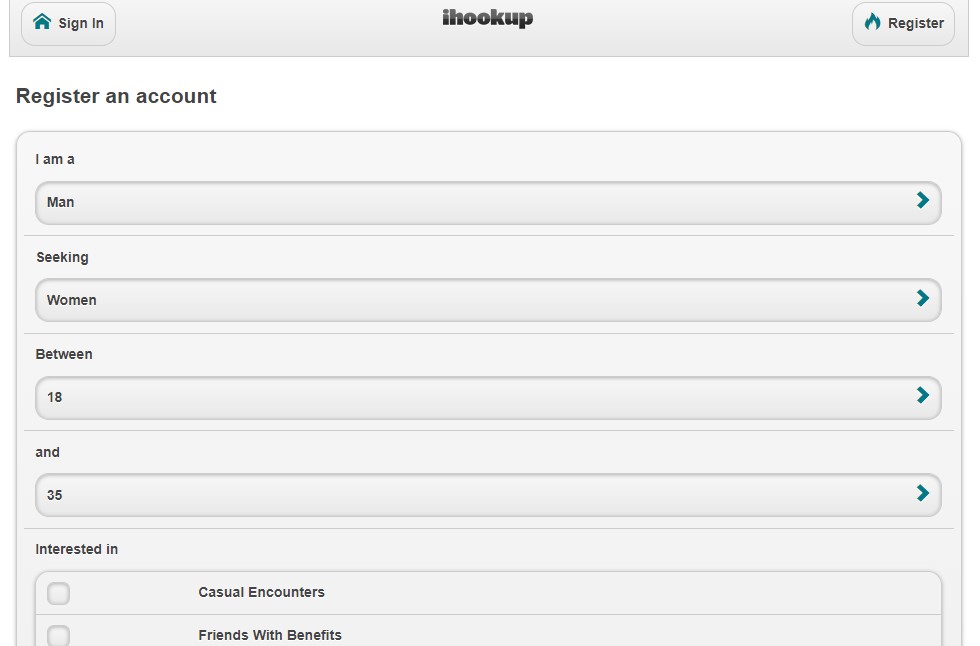 Besides the information you can see above, you will need to add your email address, create a password, input a zip code of your current place of living, and country. After that, click on the 'Create my free account' button at the bottom.
You may be redirected to the page that will ask you to input the captcha.
Once we clicked on the 'Submit' button, we were expecting to be redirected to our profile. However, that's not all we needed to do to join iHookup. We were taken to the page that urged us to input our billing info immediately.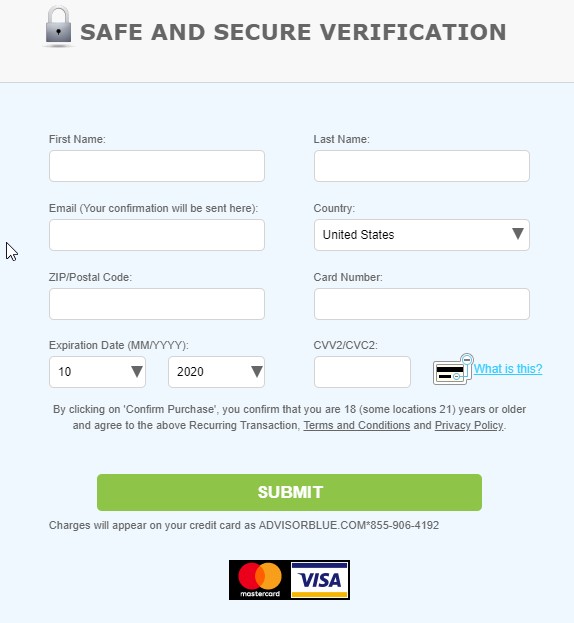 As you can see, it has a header saying "Safe and secure verification", but there is no verification information form. Instead, iHookup demands you to give them your billing data to force you to buy a subscription. Definitely a bad sign. The other bad sign is that there is no button to get out of this page. All you can do is close it and enter iHookup from the homepage all over again.
When we did it, we saw the link of profile verification was sent to our email. We checked our inbox and clicked it to finish the registration.
Although the sign-up process on iHookup.com looked simple and quick at first sight, we had trouble verifying our email. All the time we were sent a reminder to our profile which mentioned the following:
We entered our address a few times and clicked on the 'Resend' button to proceed, but the verification email was never sent to us, nor it was placed in the spam folder. Due to this issue, we cannot say that the registration process is smooth and well thought-out.
What We Noticed About Design And Usability of iHookup
As for the design of iHookup, this is what you will see once you load the website: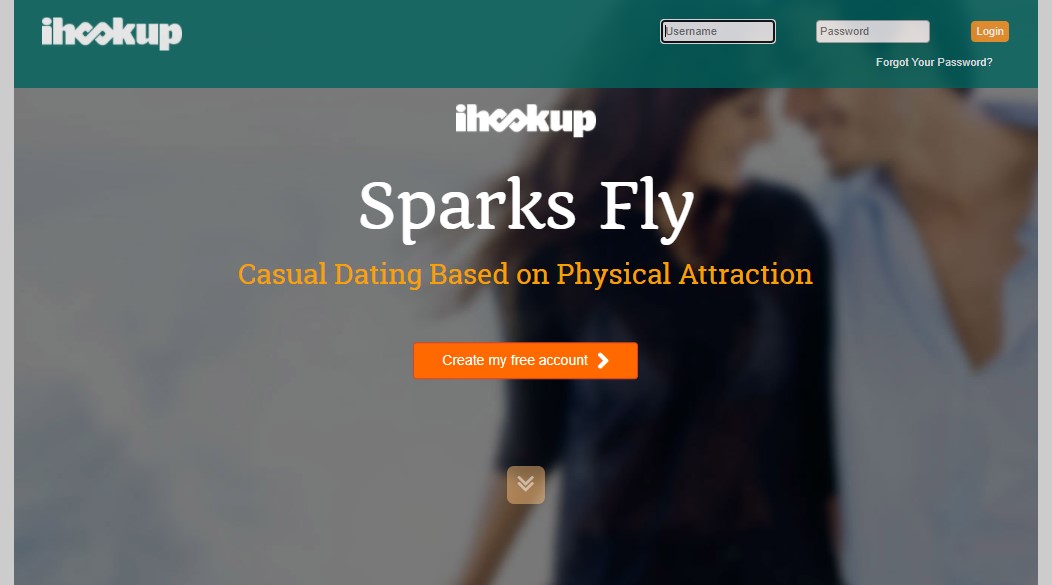 The website is designed in dark mint and grey colors that are nice to the eye. It is styled in quite a minimalistic way and contains only the most important information for the guests. At the top right corner, you can see the fields for entering login and password for the existing users of iHookup, and, at the center of the page, there is an orange button that will take you to the registration form immediately. The only drawback we can see in it is the 'About', 'Terms of use', 'Privacy', and other sections moved to the bottom of the homepage. They are worth being put at the top, above the spaces for signing in.
Website usability is on a good level. While testing the website, we have not noticed any bugs or errors. All pages worked well and no tab has shown us the 'not found' message. Hence, we can rate the website quality as above average at this stage.
iHookup Audience: Are There Any Real People On The Site?
The platform aims at helping people who do not want to get into a serious relationship to find a partner for sex dating or friendship with benefits. Also, on the iHookup, you can find a person to hook up with online and exchange erotic photos or clips. So the target audience of the website is people from 20 to 45 who got divorced, broke up with their partners, or just do not look for a long-term affair.
As for the quality of the registered users on iHookup, we cannot say it is what we were looking for. The results of our search for the partner in our area have shown only three girls from the same city.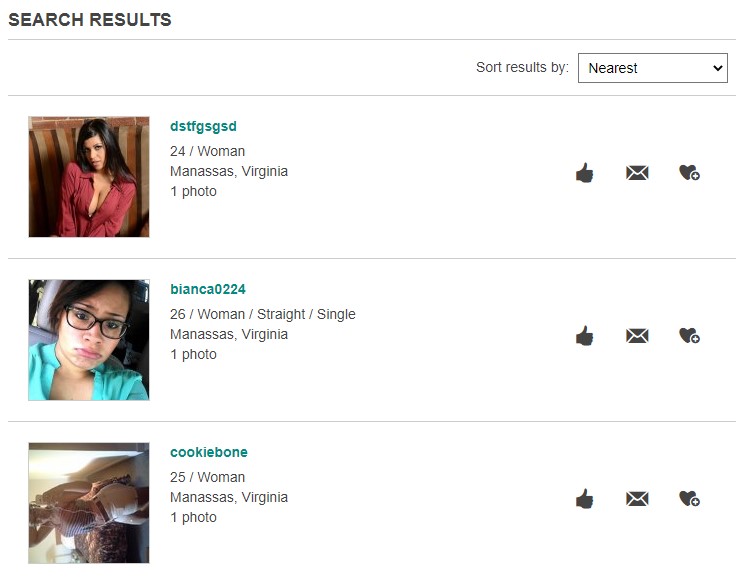 As you can see, these women have only one photo uploaded to their profiles. Therefore, we decided to check each profile to see whether they have something to offer. Unfortunately, two out of three profiles had no personal information added.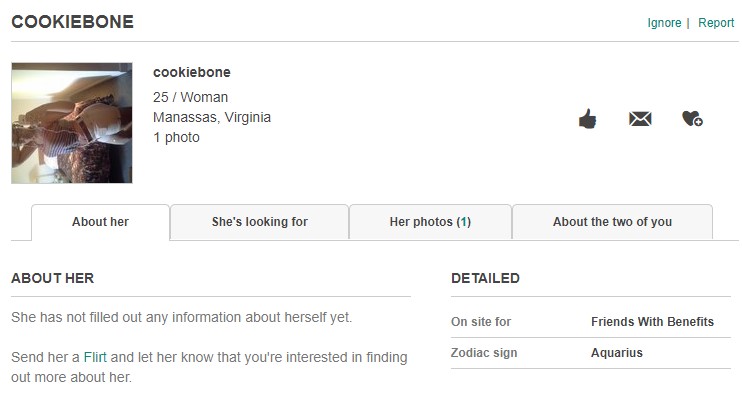 With that in mind, we can conclude that the large part of profiles on the iHookup platform is suspicious and not worth reaching for . If you are looking for real dating opportunities, it is better to search for another app.
iHookup Prices: Reasonable, Too High, or Unknown?
We had a tough time trying to figure out the payment plans and prices on iHookup. There is no page stating them clearly. Only on the FAQ section, you can find a blatant reply to the question of how much it costs.
As you can see, everything is done to find out your billing data before showing exact prices and membership options. There is no description of the Gold and Silver packages, as well as no pricelist. Clicking on the 'Subscribe Now' button will take you to the page that we could not get rid of when we tried to sign up. Consequently, we advise you to avoid iHookup.com to keep your data safe.
iHookup Safety: Are There Any Pitfalls?
As you might have guessed by this time, iHookup is not the safest option to use for online dating. Still, we propose you take a look at their policies to create an impression of the website safety.
The privacy policy says that iHookup collects your personal information during the registration process, as well as your IP address and other data about the device you use to access the platform. Also, it confirms that it can transmit this information worldwide due to the different locations of their servers in various states. Just look at the way it is stated on the website:

As you can see, iHookup admits that your data may not even be protected the way it is done in your home country. Do we need to tell that it is a way of misusing your information without your permission?
Also, the refund policy of the iHookup platform leaves much to be desired: it states that a refund is given in the 'rarest of circumstances' and only after the company's Customer Support carries out a detailed investigation of the matter. In fact, they say that you will have to provide the reason for your refund and back it up by certain proofs to get your money back, and we have doubts that they will really do it. This is because of the grounds for the refund as stated by iHookup:

As you can see, there is no such thing as customer satisfaction in the list of reasons for money return. Hence, we advise you to think twice before trusting this company with your data and money. iHookup.com does not look like a reliable place to meet people online.
FAQ
What is iHookup?
iHookup is an app for discreet dating and search of partners for quick hookups and one-night stands. 
How much does iHookup cost?
iHookup does not disclose their prices until you give them your credit card information. 
Is iHookup a Scam?
With all the downsides of the website that we detected in mind, we can conclude that iHookup is a scam.
Is iHookup Safe?
No, if you want to keep your information safe, avoid using iHookup. It collects a lot of your data and transmits it internationally.
Who owns iHookup?
iHookup is owned by Media Crush Digital.
What security features does iHookup have?
The website does not look like having any safety features as many of its web pages indicate they are 'not secure'.
Does iHookup have a mobile app?
No, iHookup only has a mobile version of the website. 
How do I delete my iHookup account?
Go to the 'My Settings' tab in your profile, click on the 'Delete my profile' button and follow the directions.