Open table of content

Website of the day
Website of the day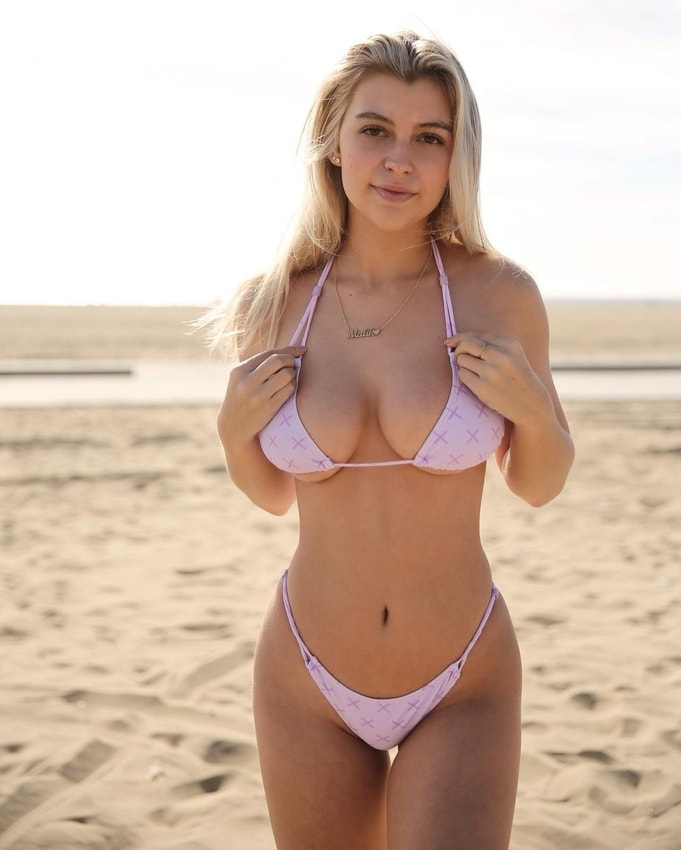 Ashley Madison Review: Your Best Option For A Discreet Affair?
Illicit Encounters Review: An Objective Evaluation of The Service
Illicit Encounters is a UK-based dating website established in 2003. The site provides an avenue for singles in a relationship to meet and have discreet affairs. Illicit Encounters has received mixed reviews over the decade. In the past, Illicit Encounters reviews focused on the moral implications of the service in terms of marriages and society. However, this Illicit Encounters review will focus strictly on the platform's functionality. After our review, we came up with a condensed breakdown of the advantages and disadvantages of using this dating site.
Why Illicit Encounters?
7

Interface

2

Audience

6

Prices

7

Safety
Good:
You can purchase subscription anonymously
Secure transactions
Helpful customer support
Bad:
Fake profiles
Limited communication
A bit outdated design
A Brief Illicit Encounters Summary
To sum up, IllicitEncounters is a fairly decent dating site. The company provides a discreet platform for users who are looking for an affair. However, the dating company has to address the multitudes of safety concerns raised by its users. Also, the interface of the website should be optimized to ensure a more palatable user experience. Despite being an affordable dating website, IllicitEncounters would not be our first recommendation to UK users.
Check all reviews

How to enjoy using Illicit Encounters?
To use IllicitEncounters, you need to sign up. The process of setting up an account takes a few minutes.
Creating a profile
Illicit Encounters allows users to choose any name they want during registration. However, you need to provide a valid email if you want to complete your sign-up.
After completing the registration, you will be redirected to your profile page to share more details about yourself. Users have to provide details about themselves, including habits, location, status, age, race, physical features, and interests.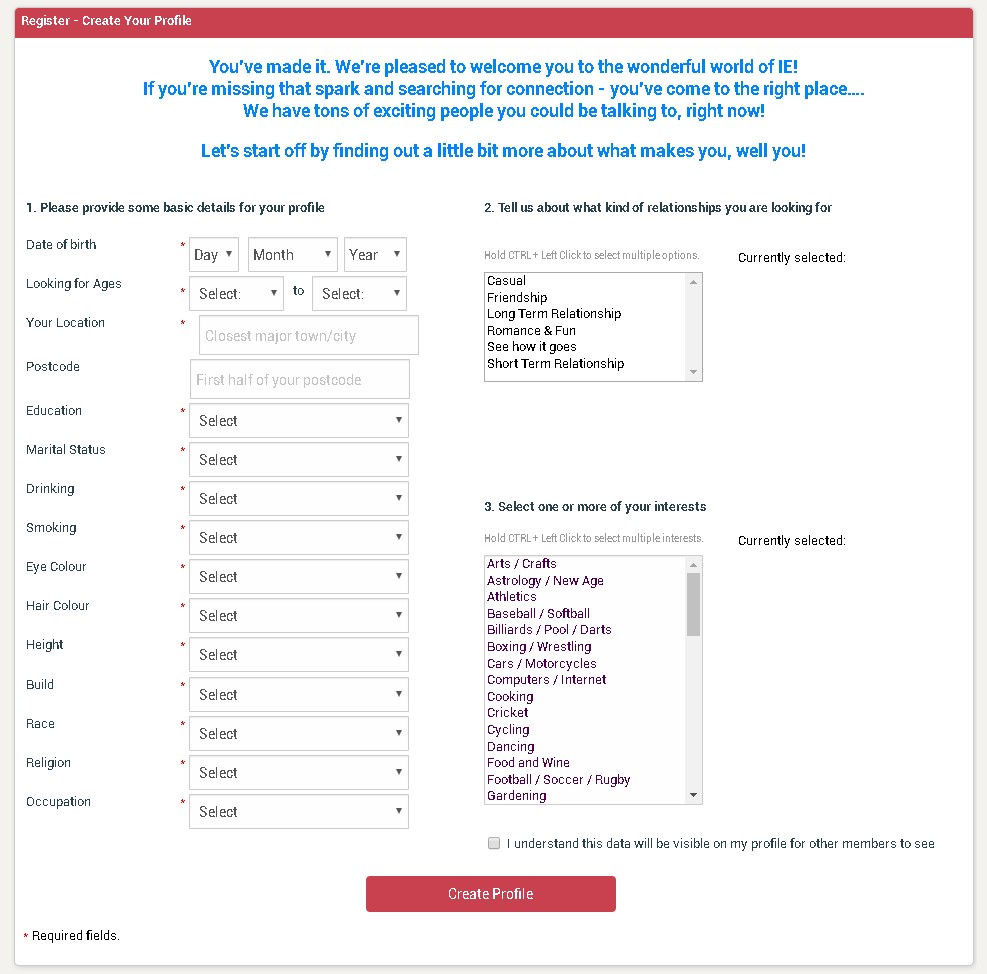 After completing this form, you will have to enter general info about yourself and your preferred partner. You can let the bot create a generic description for you.
For the sake of convenience, some of these steps should come after creating your account in order to reduce the time spent in the process. Overall, you will spend close to ten minutes setting up your profile page.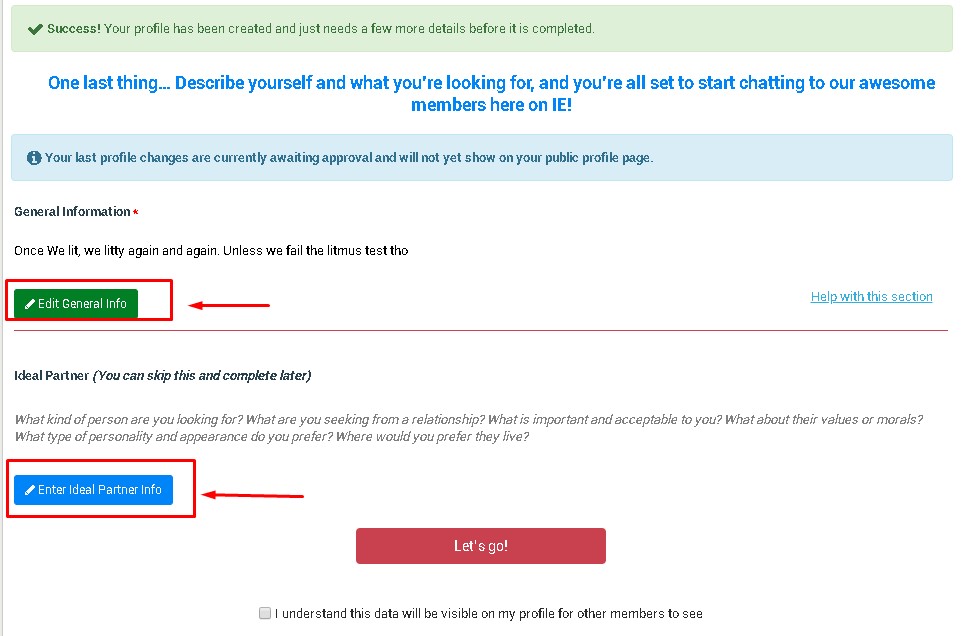 Viewing user profiles
When you complete the registration, you can see some of the women that match your preferences, waiting for your account's approval.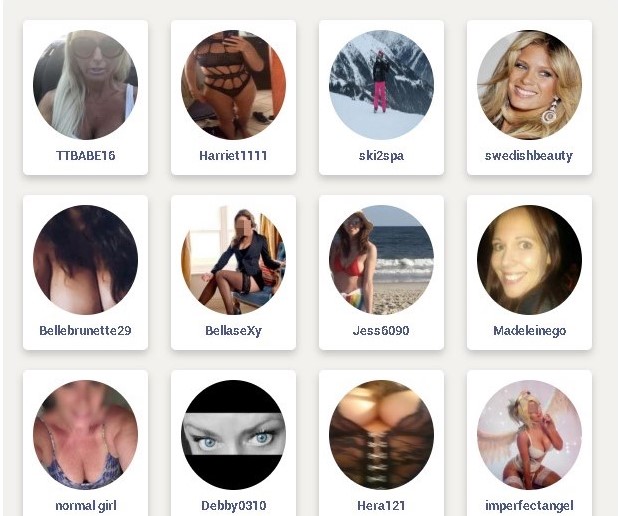 Upon the approval of your profile, you can edit your dashboard further. Users can add their billing information and preferred email addresses to their profile. Also, you can buy IE Credits with your standard membership. Once you complete your profile, your account will start appearing in searches by default.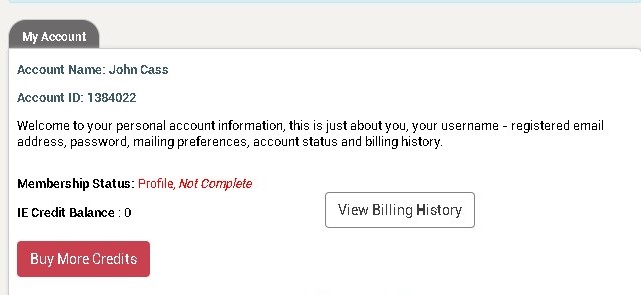 Uploading images
When you switch to the Photos tab, you can add pictures to your gallery. IllicitEncouters.com has two image galleries:
Private images – for users with whom you share the password
Public images – accessible to all registered users
Default images – used as avatars.

Finding your matches
The search feature 'Matchfinder' helps Illicit Encounters users to find people who are interested in having discreet affairs. The search parameters will screen out the users that do not match your metrics. You can find your potential match based on three categories: proximity, age, and gender.
You can use the regular search feature to find online users. This option is less efficient because you have to go through every profile manually.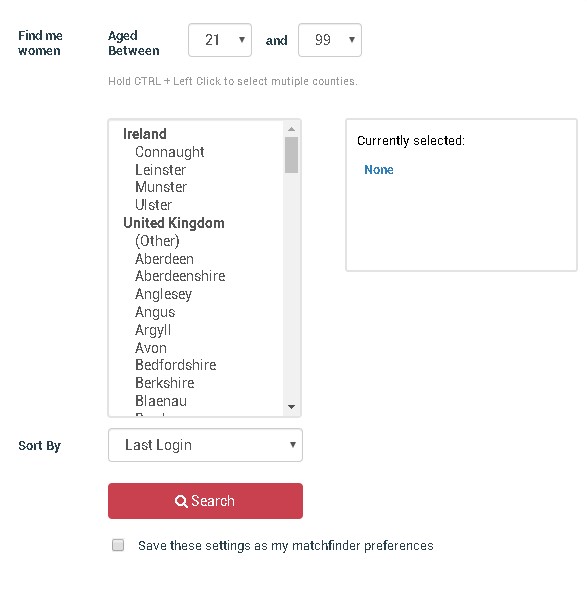 Additional features
Illicit Encounters provides a lot of other features that are not available to male members with a standard plan. Women can access all the services for free. This discrepancy encourages some users to pose as women in order to enjoy the freebies.
To access these features, you need to buy a Gold Membership plan or a Gold Plus Membership plan. Illicit Encounters membership plans will give you unbridled access to the following services:
Holiday Mode. This feature helps users suspend their membership for a three-week period. If this feature is not activated, your membership will be automatically renewed after expiration.
Invisible Mode. This feature protects your profile from appearing in searches.
Custom Panic Button. This feature is useful for discontinuing interactions with a specific user.
Live Alert for messages. This notification tells you when you receive a message while using the IllicitEncounters website.
Live Alert for users. Turning on this alert will notify you whenever a specific user is online.
However, users can only enjoy these Live Alert services when they are using a desktop, because most of these features are not available on smaller devices. So, subscribers miss out on the overall experience when browsing on a mobile device.
IllicitEncounters.com needs to fix this functionality defect if they want to compete against the best dating sites in the UK and Ireland.
Illicit Encounters Membership
The clientele of IllicitEncounters is limited to only the United Kingdom and the Republic of Ireland. The users are predominantly married people and divorcees. The dating site does not accept single users.
Consequently, the IllicitEncounters audience covers a smaller range than other dating websites. Notwithstanding, IllicitEncounters has gained over one million users since it was founded.
Illicit Encounters users' age range is between 21 and 60+. The majority of the users are between 35 and 55 years old. This lack of active participation by individuals below 30 is understandable since most young people of that age are still single. Both male and female users can sign up irrespective of sexual orientation. However, the skewed balance in favor of women, while providing more options for men, increases the cases of scams.
Illicit Encounters' Pricing Policy
New IllicitEncounters' users can sign up for free. They can also view the profiles of other users, send virtual gifts and kisses to other users, as well as receive messages.
However, with a Gold membership plan, you can access other 'golden' features like:
Holiday Mode
Auto-responders
Invisible Mode
Panic Button
The cost of the Gold Membership plan is £139.99 per month, while the cost of the Gold Plus Membership plan is £169.99 per month (£199.99 for 2 months). However, a key difference is that women can upgrade to Gold membership for free, whereas men have to pay. While this might favor women, it creates an imbalance in the user demographics because the ratio of women to men is quite significant.
Also, you can purchase Illicit Encounters (IE) Credits to use when sending virtual gifts to another user. Members can buy 3000 credits for £19.99.
Available payment options
Illicit Encounters accepts payments in cash, cheques, or postal orders. Also, you can pay for the membership or buy IE Credits with a credit card.

However, the auto-renewal option is something you need to monitor. This feature is an inconvenience in itself since it can renew your subscription without your permission.
Safety features at Illicit Encounters
IllicitEncounters promises complete personal data protection. The company claims to encrypt all communication with a complex protocol. Also, the receipt of payment does not reflect the original purpose of the transaction on your card. The payment is labeled as MC ONLINE TECH INTSERVICES.
However, while going through user reviews, we discovered a lot of complaints about fake profiles and fraudulent schemes. Although IllicitEncounters' administration is not entirely to blame, the company should employ more stringent measures to weed out fake profiles from its platforms.
Moreover, enabling the use of default images as profile pictures encourages the appearance of fake profiles.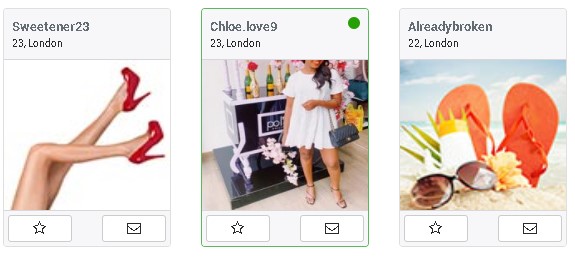 FAQ
What is Illicit Encounters?
IllicitEncounters came into existence in 2003. This dating website provides a platform for married people who are seeking affairs outside their marriages or relationships.
How much does Illicit Encounters cost?
Women don't need to pay for IllicitEncounters services. If you are a man, you can create an account for free and view profiles. However, only users with the Gold or Gold Plus Memberships can enjoy the entirety of the company's services. Both memberships cost £139.99 and £199.99 respectively.
Is Illicit Encounters a Scam?
This dating site is not a scam. However, many profiles on the database are fake and might belong to scammers.
Is Illicit Encounters Safe?
Illicit Encounters employs safety measures for the protection of its users. All personal data and communication are protected with the help of a secure encryption protocol.
Who owns Illicit Encounters?
Stephen Lines is the founder and owner of Illicit Encounters. The CEO is Adam Scott.
What security features does Illicit Encounters have?
IllicitEncounters' users can check the security by reading the 'Terms of Use' on the website. Also, the encryption protocol protects personal data, even during a data breach.
Does Illicit Encounters have a mobile app?
Yes, Illicit Encounters has a mobile app. The interface provides a better experience than the mobile version of the website.
How do I delete my Illicit Encounters account?
Your account will stay active even after your subscription expires unless you have the Holiday Mode feature. Contact the customer support team if you want to delete your IllicitEncounters account. After deleting your profile, you can no longer retrieve it.