Open table of content

Website of the day
Website of the day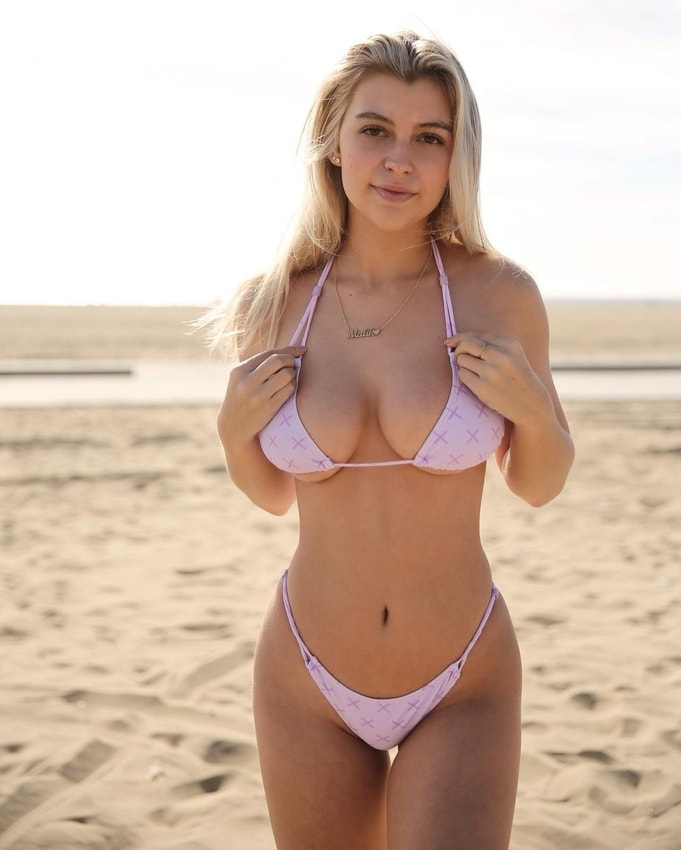 Ashley Madison Review: Your Best Option For A Discreet Affair?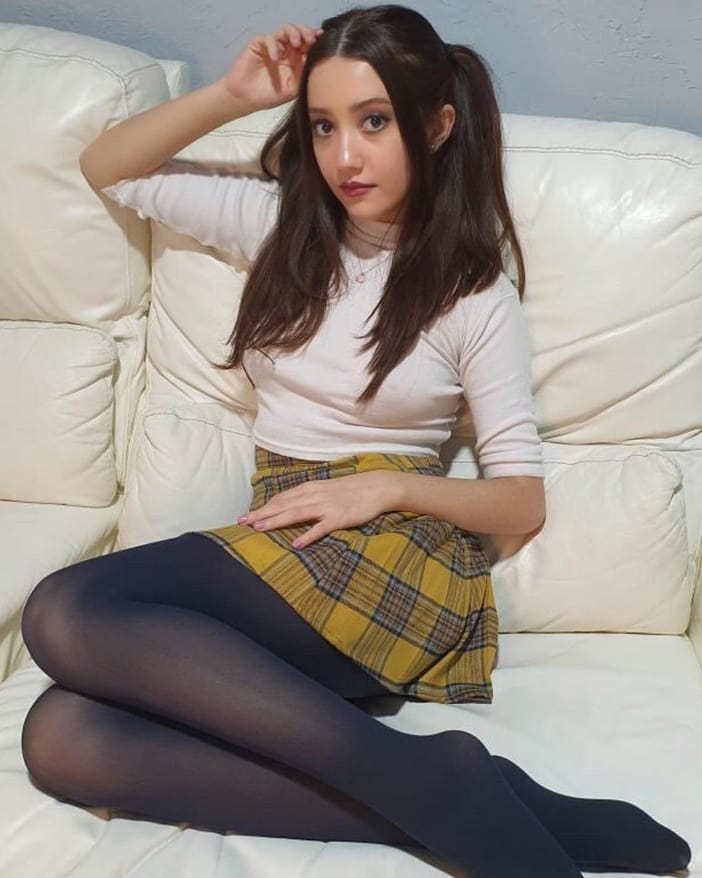 MarriedButPlaying Review 2023: Should You Try Using This Website Today?
Online dating has become one of the easiest ways to meet new people recently. Now you don't need to leave your house to find a new friend, a long-term partner, or a girl for a one-night stand. You can find them all online. All it takes is finding a reliable app for that and that's why we prepared this review: to give you an idea of what MarriedButPlaying.com is and whether you need to try it out.
Why MarriedButPlaying?
5

Interface

4

Audience

4

Prices

3

Safety
The good:
nice website design
short registration form
The bad:
registration process fails constantly
the prices are not published openly and are too high
the audience is very limited
Final thoughts on MarriedButPlaying
With all the mentioned factors in mind, we cannot say that MarriedButPlaying is worth your time and effort to join. The website looks like a scam since its homepage only urges you to sign up but does not have a lot of information about the app. The prices are also hidden from the eyes of potential new users. There are a lot more men on the website than women, so even if you manage to sign up and upgrade your profile, you will not have many chances to meet your partner there.
Check all reviews
How to join MarriedButPlaying?
A sign-up process on the MarriedButPlaying website is quite easy and fast. To become a MarriedButPlaying member, click on the respective button at the top of the website homepage.

You will be immediately redirected to a short registration form that consists of a few questions. Enter your information as per the instructions and click on the 'Create Account' button.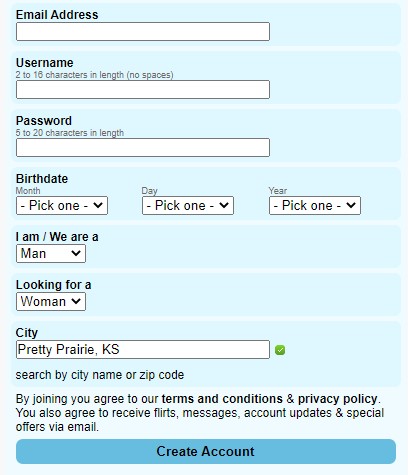 Although we completed this form in less than 2 minutes, we could not manage to log into our account. We were constantly told that there are no matching accounts in the website's database. Also, we did not receive any confirmation email to our inbox, so we believe MarriedButPlaying.com is not moderated properly at the moment. Due to the inability to even register on the website, we advise you to search for another option to use for online dating and affair.
How does MarriedButPlaying.com look?
Yet we have to admit that the website looks well at first sight. This is what you will see on its homepage. The tabs and buttons don't have much information to read about the website and its users. Instead, they urge you to join the website or log in if you are already a user.
Therefore, it doesn't matter what button you are about to click: the 'Browse photos', 'Join for Free', and 'Member Login' will all lead to a signup form we mentioned before. The 'Search' button will redirect you to the registration process as well; however, neither of the buttons and forms will be successful. The website seems to not accept new users now.
Who are the MarriedButPlaying members?
Due to the inability to register, we could not browse any profiles on MarriedButPlaying. Yet we did not want to give up and decided to take a look at MarriedButPlaying reviews to see what people say about the platform's audience. We managed to find out the women to men ratio is 1:6, making the website more favorable to women than men. The website has only 9200 users so we do not advise it due to the very limited chances of finding your partner there.
How much does MarriedButPlaying cost?
As a free member, you can create and update your profile, upload new pictures, and send 30 flirts to other members. If you want to communicate with people through emails, instant messages, and in chat, send them photos, save search results, see private photos, etc., you need to upgrade your profile. The price per one month is $29.95 and $39.99 per three months. Also, there is a three-day trial period costing $7.95.
Due to the quality of this website, a limited audience, and failure of the registration process, we cannot say that such prices are reasonable. Many dating apps have lower or the same prices and much better service: you can check the best married dating sites reviews on Married-dating.org.
Are there any safety issues with MarriedButPlaying?
Finally, we cannot say that the safety and security of MarriedButPlaying.com users are guaranteed by the platform. Although the website has a privacy policy, the owner of the company confirms its right to share your personal information with other users in hopes of matching you with MarriedButPlaying members. Therefore, you need to be aware that all data you share with the website can be transmitted to other users. Also, the website did not mention whether the transactions you make on MarriedButPlaying are safe and encrypted to ensure your financial data safety. As you might have guessed, you can only use this website at your own risk.