Open table of content

Website of the day
Website of the day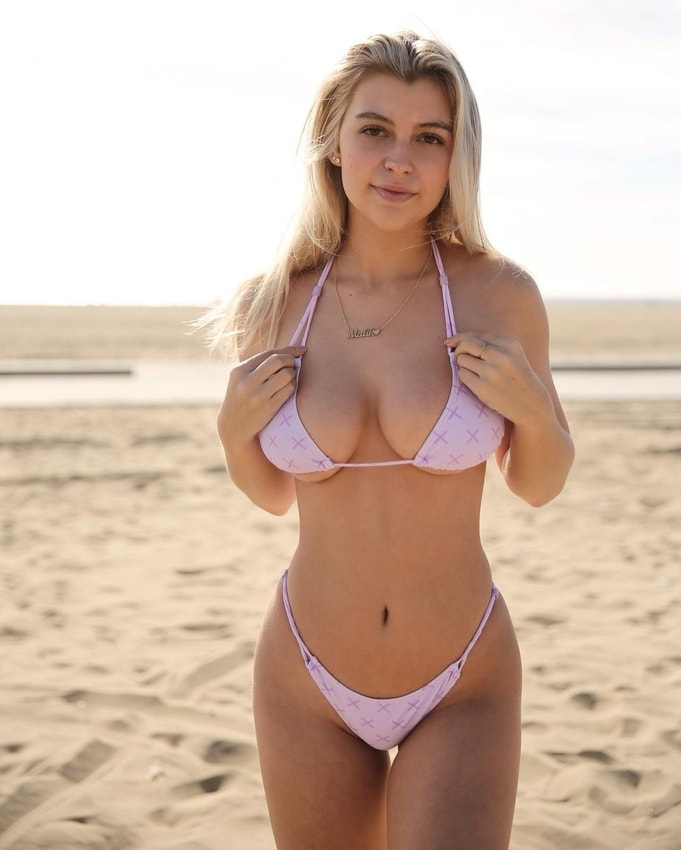 Ashley Madison Review: Your Best Option For A Discreet Affair?
Nutaku Review: A Safe Website For Adult Gaming
Nutaku is a perfect platform where you can find almost all the games that can be engaging and fun to play. To play games on this website, you need to have an account. The registration doesn't take much time.
But is it free to play on this platform? Nutaku offers a wide range of games, and there are free games as well. Thus, you won't be limited to exclusive games. So, there are many Nutaku games that are free to play.
One of the best features of this site is offering many games with many genres and categories. You can play popular games ranging from virtual ones to visual novels. Besides, you can download a Nutaku app for a better experience. If interested, learn more about this perfect gaming platform.
Design and overall impression
When talking about the design and interface of this platform, it can be said that Nutaku offers a really user-friendly interface. It's easy to look for sex games on this platform despite offering a wide collection of adult games.
There are games that you can play online, while there are some games that you might need to download. You can find great games offering virtual reality, but there are also flash games with simpler graphics.
Although the majority of games are hentai games, there are many browser games offering different themes as well. Overall, if you have a good internet connection, there's nothing complicated about this site.
How to play Nutaku games?
You can't play any game without registration. But the good news is that you can easily create a new account and start playing any game you wish. Everything is made simple and easy to access and navigate. Fill out the form and provide the required information.
Then, you just need to pick any game and start enjoying it. Before playing, you'll get access to detailed information about the game and even gameplay videos. So, there's nothing complicated about gaming on the Nutaku platform.
How much does it cost to play games on Nutaku?
First of all, it's worth mentioning that there are loads of games that don't require any payment. You can enjoy them for free. You just click on free games and start searching for the best option. Still, if you're planning to enjoy paid games or make in-game purchases, you need to get so-called golds. The starting price of Nutaku Gold is $5 for 500 golds.
FAQ
Is Nutaku legit?
Nutaku is one of the best and most popular game platforms offering a wide range of browser and downloadable games. The site offers paid and free games at the same time. You can search for your favorite games by titles, genres, or tags. Overall, it's an interesting place to enjoy the most exciting games. So, create a new account and get started.
How do Nutaku credits work?
Not all games are free. And it happens you might need to pay to purchase porn games. This is where you might need credits, or better say, golds. Nutaku offers golds that you can obtain after creating a new account. It's worth mentioning that you'll get 200 coins as a welcome bonus.
Is Nutaku.net safe?
Definitely, it's one of the safest platforms to enjoy porn games. The site ensures complete safety and data protection. The use of encryption technologies is one of the measures to ensure that. Besides, you're not required to buy anything if you don't want to. You can be sure that this adult game platform does its best to protect you from scams and malware.
How can I delete Nutaku profile?
Once you create a new account to get access to porn games, you'll have your profile page. There, you'll see a section like My Account. There, you'll see the Close My Account option. You just need to click on it and proceed with it. The process is quite simple and doesn't require several steps.
How many members does Nutaku have?
It can be said that it's one of the most visited platforms offering mainly hentai games. Thanks to ranking mobile porn games, offering a wide range of browser games, and ensuring the best paid games, Nutaku is visited by more than 80 million people every month.
Can I use Nutaku net anonymously?
Like many professional porn game platforms, you can hide some information about yourself. You should go to your profile pages and edit profile information that shouldn't be displayed. This is what can ensure your anonymity online.
How can I know that the profiles are real?
Nutaku is responsible for the moderation of new accounts. You'll have to verify your account. So, the site does its best to ensure maximum levels of profile quality.
Is messaging free?
There's no need to pay for messages when playing on this game platform. You can send messages to developers. You can also send messages to users playing the same games as you. Thus, you won't only enjoy playing hentai sex games, but you'll get a chance to communicate with other users playing online games.
How long does it take to have my profile approved?
It doesn't take much time. But you can start playing games immediately after registration. So, you should only check your email to get your new account verified.
What can I do to keep my account safe?
Be sure you don't share any sensitive or personal information with anyone online. Avoid people who might ask you for some money or other types of favors. And always use reliable wi-fi.
Final thoughts
In a nutshell, if you've been looking for a hub gathering all the best games in one place, Nutaku is your solution. Find the best games and enjoy them with just a few clicks. Everything is made simple and safe for playing online. Just give it a crack!