Open table of content

Website of the day
Website of the day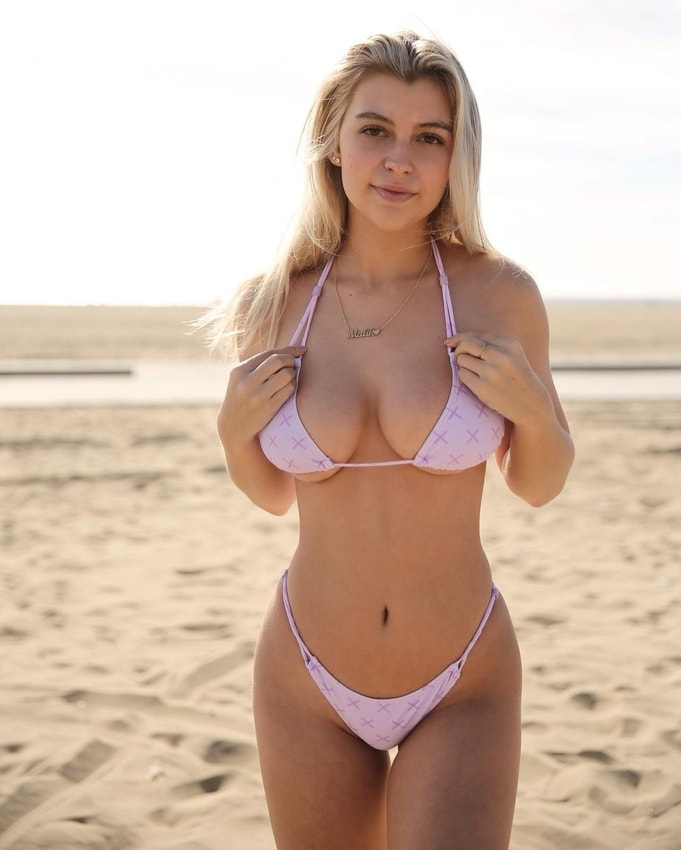 Ashley Madison Review: Your Best Option For A Discreet Affair?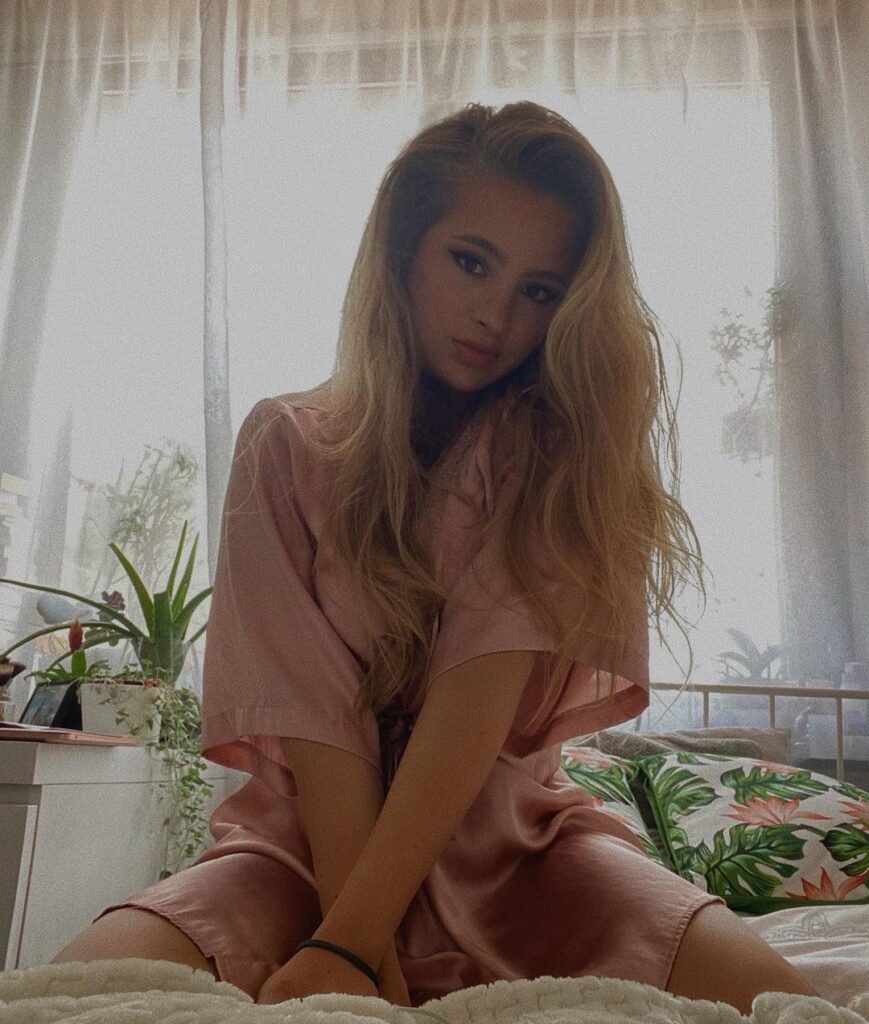 Passion.com Review: Is It Worth Your Attention?
Passion.com is the hookup website where men meet up with hot singles. Having been operating since the 90s, it has gained a mixed reputation with over 100 million users worldwide. According to passion.com reviews, this platform makes you feel like the star of your own erotic film. It lets you have your fantasies come true with people who also want to experience pure lust. Similar to all other hookup resources, passion.com has some excellent features, as well as some areas for improvement. By reading this exhaustive guide, you will understand whether it is right for you or not.
Why Passion.com?
7

Interface

5

Audience

6

Prices

5

Safety
Good:
User-friendly website
Extensive customer base of over 100 million users
Lots of filters such as age, sexual orientation, and location
24/7 customer support
Bad:
No individual mobile app
Limited features available for the standard membership
Great number of fake accounts
The Verdict on Passion.com
Passion.com is an interesting hookup resource with a wide range of features offered to its users to provide them with an unforgettable sexual experience. Compared to other dating websites, this one allows you to receive a delightful online experience as a free user. Of course, you will need to upgrade your profile if you want to improve your online routine. According to this passion.com review, the main problem of this dating resource is the growing number of fake accounts as a result of a poor verification procedure. But if you act carefully, you can fulfill every carnal fantasy of yours on this website.
Check all reviews
How to Make Things Work at Passion.com?
You need to register at Passion.com in order to get some information about the service. It usually takes 2-3 minutes to become a registered member. But before you can use your profile, you will need to go through verification by following the link sent to your email box. In addition, you will need to specify your name, gender, sexual preferences, age, and location. Once you are done with it, the system will be able to match you with people nearby.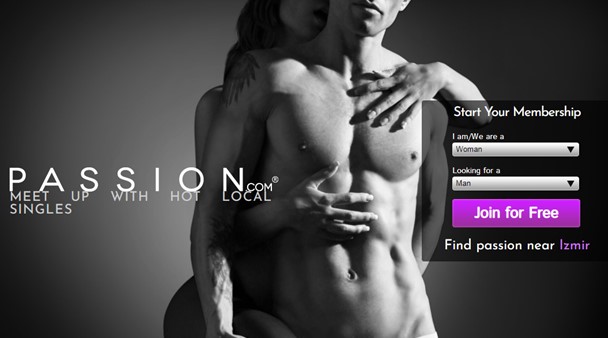 As a free registered user, you will have limited access to the website. All you can do is use the search function with a few filters, browse the galleries, use chat rooms, and view several live webcam shows. If you upgrade your profile to the Gold status, you will be able to participate in an unlimited number of live webcam shows, engage with up to 1000 users on your hotlist, send friend requests, and view complete profiles.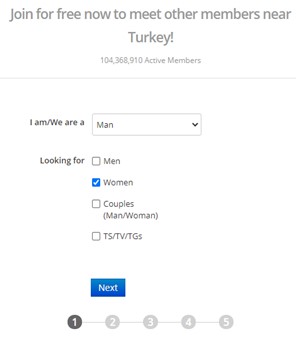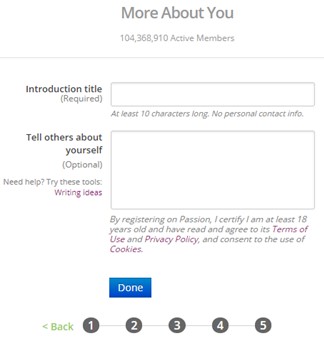 The website offers an intuitive search that suggests you the best matches based on your sexual preferences. As it has been mentioned before, some of the more advanced features can be accessed under the Gold membership. While it is not that easy, you can still try to reap lots of benefits being a free member of the website.
You can also try some additional search features that are available at the top of the homepage under the search menu. These include the newest matches, active and online users, people nearby, VIP members, advanced and kink searches. If you use the Hot or Not function, you will get a swipe style service that will help you find some new matches.
Design and Usability of Passion.com's Website
Similar to the best married dating sites, Passion.com has a well-organized homepage that features a black and white background and a purple theme. Its design looks quite fancy as for a hookup website for people who are interested in a quick lay. Its aesthetic has a great space for further development. All the information is clearly laid out so that you can jump anywhere in just one click. Once you are done with registration, you will notice that your profile, matches, search filters, and live chat are gathered right in front of you. Even if you are lost on the website, you can always click the My Stuff tab to recall your most recent activity.
Target Audience of Passion.com
Currently, there are over 100 million users at passion.com. Its target audience is extremely diverse, including people of different social and demographic groups, sexual preferences, singles and couples, and so on. Most users are originally from the USA (almost 40 million), while the rest come from the United Kingdom, Canada, Australia, Thailand, and some other countries.
Almost 100 thousand users looking for a sexual affair visit the website every day. Women are notably outnumbering men. Generally, the website's audience involves 80% female and 20% male users. It means that men have plenty of options on this website.
When it comes to age distribution, passion.com is oriented toward young adults. Most female users are between 25 and 34 years old, while male users are usually in their 30s. The only restriction is applicable to users below 18 years.
Pricing Policy Established by Passion.com
You don't have to pay for registration at passion.com. But as a free member, you will have a limited range of features to use. If you decide to make your dating experience more discreet, you will need to choose one of the Gold membership packages.
Gold:
1 month – $28
3 months – $20
12 months – $15
Is this worth it? Yes, it is. Can you still enjoy your online experience without upgrading? Yes, you can. But it will make things a lot better if you pay for this add-on. Ideally, you can click one of the free trial links and benefit from that first. Once you create your free account, explore the website, and see what they can offer you. If you like what you see, feel free to upgrade to a Gold account.
Safety Measures Provided at Passion.com
Passion.com may seem like a perfectly safe website thanks to SSL encryption like on Married-Dating.org and customer support that is available 24/7. Still, you are probably wondering whether passion.com is legit or not. At passion.com, you can find members with pure intentions to find casual encounters. At the same time, there are lots of members that do not seem real at all. After registration, you will surely receive lots of messages from fake users, asking you to pay for their membership or do some other weird things. This is the case due to a weak verification system that doesn't check the personality of registered members. While everyone can join this hookup platform, passion.com cannot be viewed as a 100% online environment.
FAQ
What is Passion.com?
Passion.com is the hookup website where men meet up with hot singles. It has been on the market since the 90s. Since that time, it has gained a mixed reputation with over 100 million users worldwide.
How much does Passion.com cost?
You don't have to pay for registration at passion.com. As a free member, you will have a limited range of features to use. If you decide to enhance your dating experience, you will need to choose one of the membership packages.
Gold:
1 month – $28
3 months – $20
12 months – $15
Is Passion.com a Scam?
No, it is not. Even though there are lots of fake profiles, the website is still quite safe. If you become a Gold member, you will keep your personal information under absolute control.
Is Passion.com Safe?
Yes, it is. Passion.com is considered to be relatively safe, although it cannot give you any 100% guarantee. Thus, you should act carefully not to get into trouble. Due to a growing number of fake accounts, you should keep an eye open for them and sense if they're trying to reach you.
Who owns Passion.com?
Passion.com is owned and regulated by Various Inc. This company with the main office in California, the US has several dating and hookup sites.
What security features does Passion.com have?
Passion.com takes certain personal details for verification purposes. If you see a suspicious profile, you can always report it to customer support by clicking the "Report" button. When it comes to the safety of your financial data, Passion.com offers only reliable payment methods.
Does Passion.com have a mobile app?
No, it doesn't. Despite having a great number of members, Passion.com does not have an official mobile app. Fortunately, you can access this dating website through your mobile phone's browser. For on-the-go members, it will be a problem to load the website on their mobile phones each time they want to check the recent updates. This is not only inconvenient but also can encourage other users to look for alternative hookup resources.
How do I delete my Passion.com account?
In order to delete your account at Passion.com, you need to access My Account menu, find the Manage Account section, and follow the Close Account link. Once you find the Please Delete My Account option, you need to specify your password and remove your profile once and for all.