Open table of content

Website of the day
Website of the day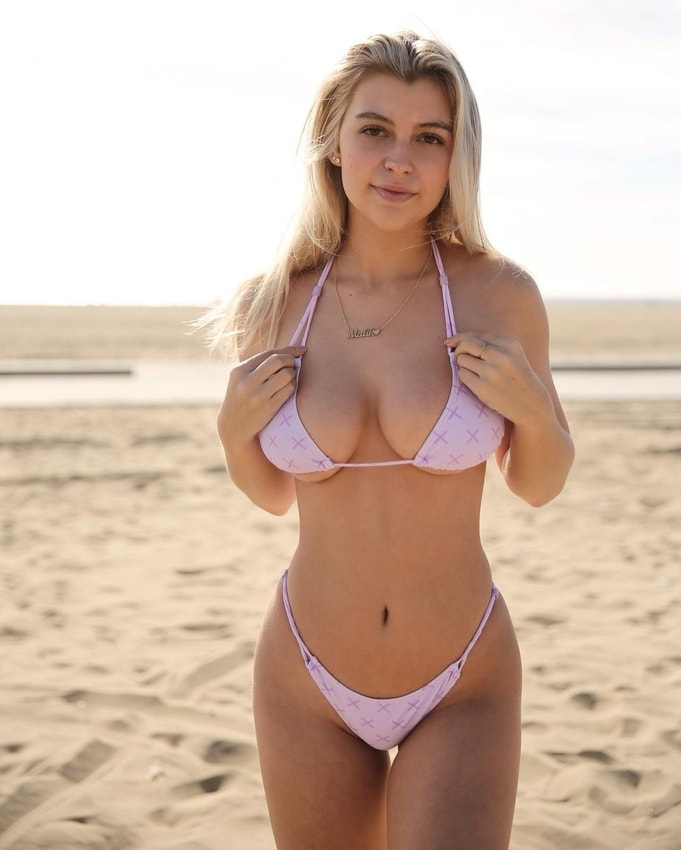 Ashley Madison Review: Your Best Option For A Discreet Affair?
ℹ

Advertiser Disclosure
married-dating.org is an independent information service that aims to deliver detailed reviews of dating services to let you make the best online dating decisions. While our service is independent and free of charge, we may post links to some companies that provide married-dating.org with a commission. Thus, our partners may give us compensation for displaying their services on our platform. When you follow certain links on our website, we may receive a commission from the related agencies.
While the compensation may affect the way we arrange the information and links on our platform, it does not influence the quality of services assessment in our reviews. Please, do not consider the order of links and information published on our website as a promotion. married-dating.org does not cover all the existing services in the dating industry. Therefore, you are free to use other services alongside those reviewed by our team.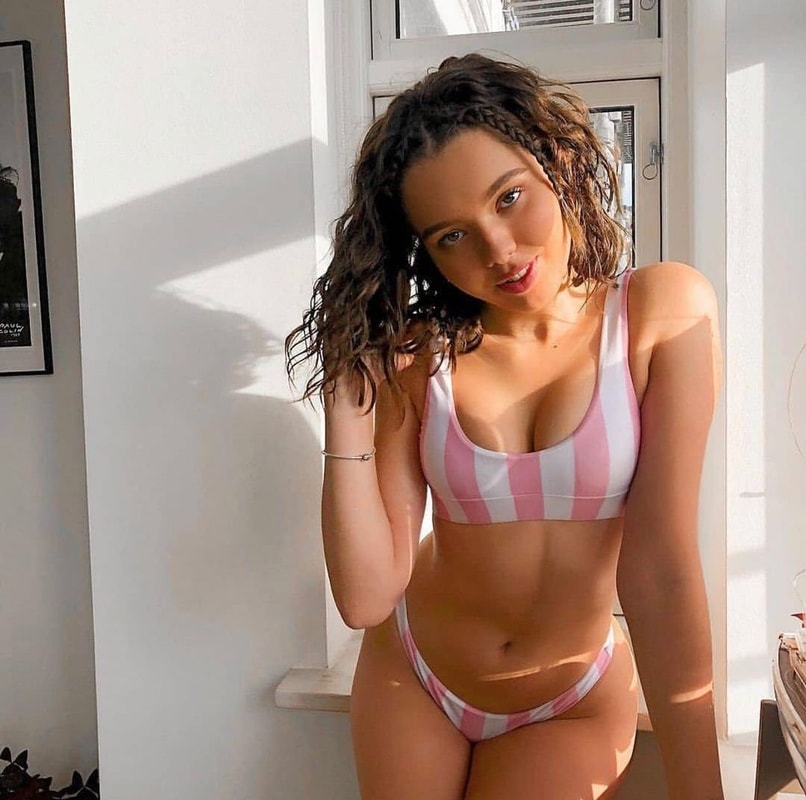 SeekingArrangement
SeekingArrangement Review: Change Your View On Relationships With This Service
SeekingArrangement is one of the best-known sugar dating websites. If you belong to those who believe that traditional relationships are outdated, you must try this type of dating. Nowadays, many people are focused on their careers. They are tired of letting people in and experiencing breakups all the time. Mutually beneficial relationships are an amazing way out. Everyone can register on SeekingArrangement to try this type of dating. Here sugar babies are looking for sugar daddies or even sugar mommas who become their mentors and provide financial support. Persons who look for material aid, the sugar babies, must provide mentors the companionship and often long-term relationships that presuppose intimacy. It's not an escort service. SeekingArrangement is a place where like-minded people offer no-strings-attached relationships that are mutually beneficial.
Visit Site
8

Interface

8

Audience

7

Prices

8

Safety
Good
The service is private
Facebook signup is possible
A large and like-minded community
Excellent security measures
Bad
Since the proportion of sugar babies is higher, they may face difficulties finding a successful member
There are some fake profiles, but they are easy to detect
Summary of SeekingArrangement
The concept of sugar dating and mutually beneficial relationships isn't new, but there still are people who don't understand it. If you're reading this, you probably aren't one of them. SeekingArrangement is a good and safe online platform, helping sugar daddies and their sugar babies meet each other. A large member base means you can find a match almost wherever you are. Nice-looking and user-friendly design make the service easy to use. Here people know what they want and don't waste each other's time: sugar babies get an ideal way to make enough money on their needs and enjoy spending time with older and experienced men. Successful members find not only sex partners but good companions here. SeekingArrangement gives people everything they may require from the dating service at an affordable price. A good reputation for this service proves it.
Visit Site
How to Create a Profile on SeekingArrangement?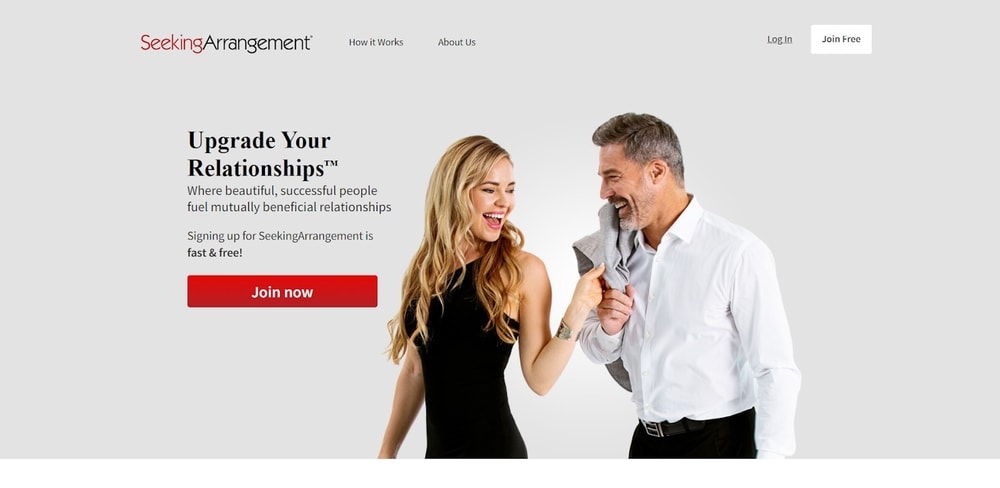 To start browsing sugar daddies or sugar babies, you need to register a profile. SeekingArrangement is a private service, so the ordinary visitor of the website can't check the profiles without registration. It's a great benefit both for young people who seek financial aid but don't want to be disclosed and for mentors who prefer discreet dating. If you want to start your journey, you need to click the "Join Now" or "Join Free" button and specify your gender and dating preferences. Then you have to identify your role: whether you're a sugar baby or a sugar daddy.
Provide the service with a valid email address, enter your birth date, and press Continue to get closer to finding an arrangement. You may register using your Facebook account to save time; however, the registration is already fast enough. Then you'll be offered to get acquainted with the Terms of Use. It's the right step because people are usually never interested in this information, although knowing this information helps avoid issues. Agree with the Terms of Use to continue.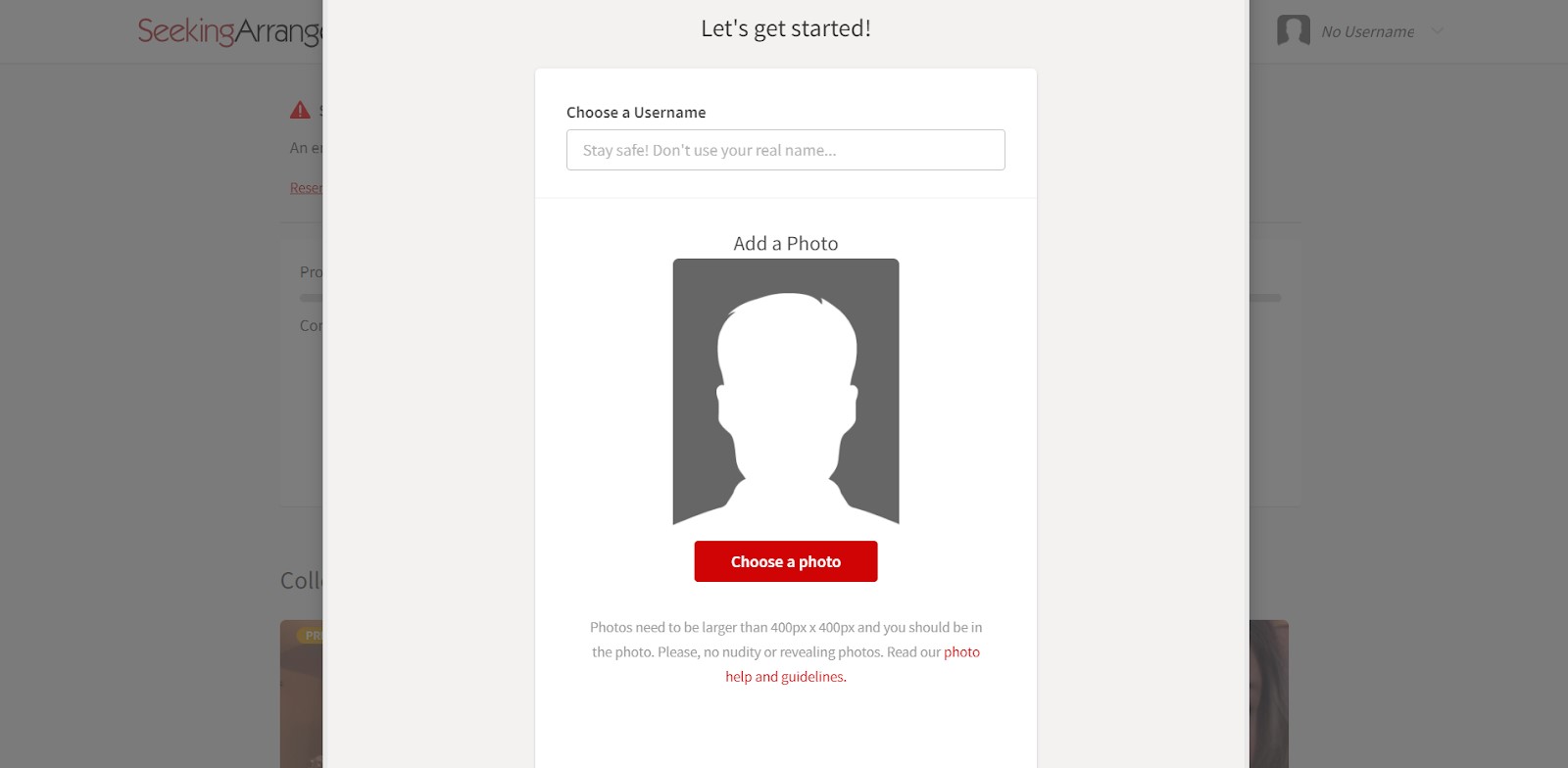 SeekingArrangement recommends you to use a nickname instead of your real name to stay safe. Follow this piece of advice; you may reveal your real name to your partner at any time. Add a photo to attract more attention and not look like a fake account.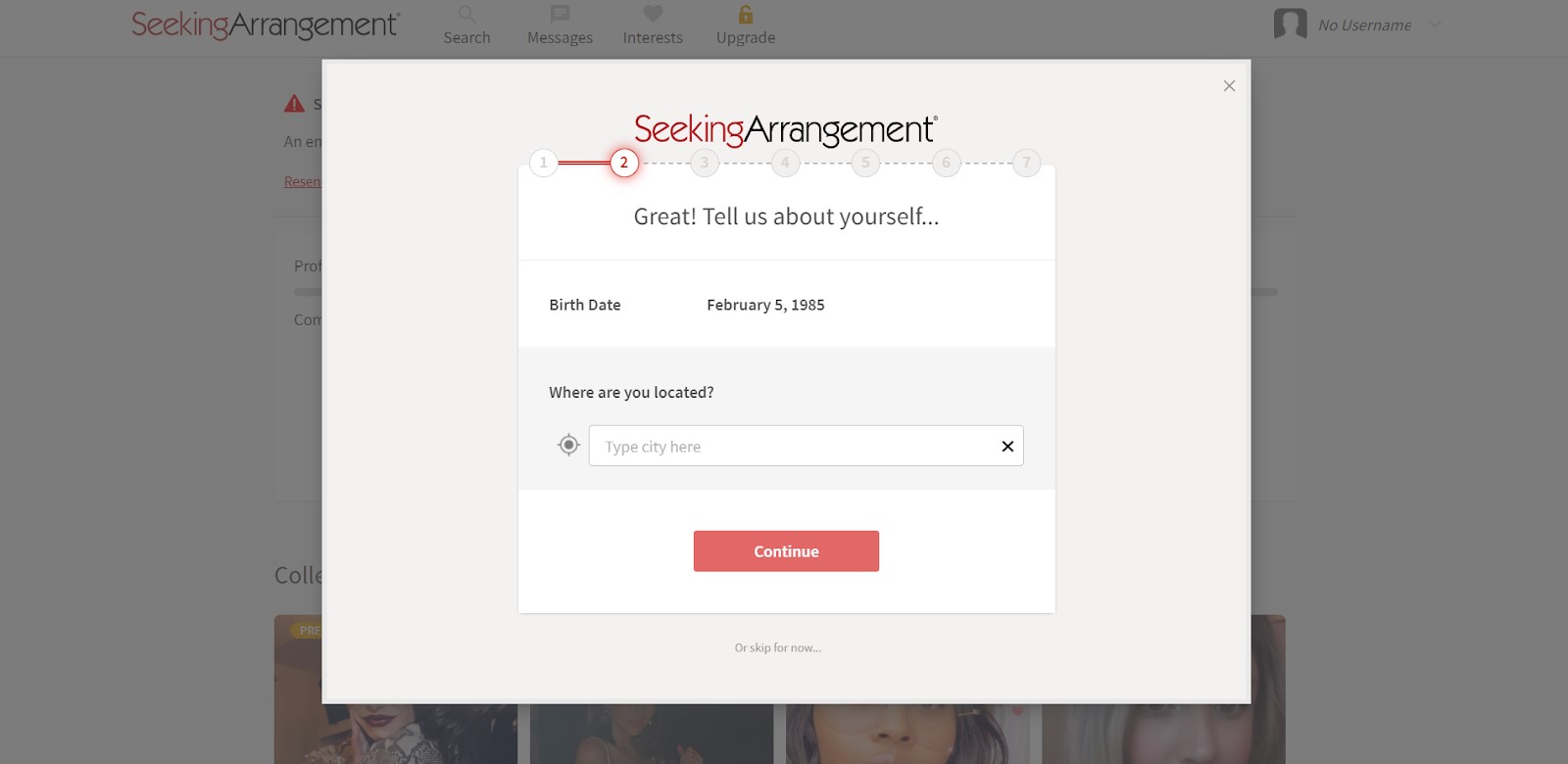 You aren't so far away from the finish. Provide some information about yourself to help the service select good matches for you. You are asked to specify the following aspects:
Location;

Physical appearance;

Ethnicity;

Education;

Marital status;

Bad habits;

Children;

Income;

Dating preferences.
Then you may write a heading for your profile and describe your personality in a few words to help matches understand what kind of persona you are. Then you'll get a verification email. Open it and activate your account. SeekingArrangement offers all new users to make their accounts safer. This information is worth additional attention, so we'll discuss it in a separate part of our SeekingArrangement review.
A Few Words About SeekingArrangement Interface
To say that the service's design is user-friendly and aesthetically-pleasing is to say nothing. If you've used at least one of the top dating services reviewed by Married-Dating.org, you know how the up-to-date design should look like. We may say that Seeking Arrangement is very close to the top services. Simplicity is the key to success. Seeking Arrangement developers took into account this fact and made something great. The service's design is simple but attractive. Here you won't see lots of unnecessary details and ads.
When you finish the registration, you're redirected to the page with the member's profiles. People are divided into certain categories here: online members, new users, etc. If you're not satisfied with the matches offered to you, you're free to use "Search," apply filters and find an ideal partner on your own. The toolbar at the top of the page contains five sections: Search, Messages, Interests, Upgrade, and My Account. On the whole, it's everything an ordinary user needs.
What About SeekingArrangement Audience?
SeekingArrangement caters to the specific categories of people, unlike the general dating services. People who register here have a clear purpose: to find a mentor to get financial aid or to find a sugar baby to enjoy the pastime. According to the SeekingArrangement reviews, this service is popular among college students who have to pay student loans but lack money to do it. So, you understand who often occupies a sugar baby role: youth that either needs money or people who've stopped believing in love. The other role is a sugar daddy. It's a middle-aged man with a higher income who looks for a beautiful and interesting companion. This woman may accompany him on trips; the couple may arrange regular meetings, and so on. SeekingArrangement even lets sugar mommas register profiles and look for partners.
This website's user base is huge and consists of around 10 million users, most of which are from the USA. The number of sugar babies exceeds the number of sugar daddies, so you will hardly have some difficulties finding an ideal companion. However, sugar babies may fail to find a mentor, especially since the number of sugar babies for each successful member is four.
Profiles contain as much information as necessary. People are supposed to text each other and get closer while communicating. When you visit a profile, you see the "About Me" section and find out what they are seeking. It's enough to understand whether this user suits you or not. Some of the profiles are fake, but you can quickly understand it if the person you text sounds like a 'broken record', is too friendly or tries to earn your trust.
How Much Does SeekingArrangement Cost?
A college student who decided to become a sugar baby and register on SeekingArrangement can count on getting a fantastic benefit — a Premium status for free. There's only one requirement: the person should use a university email address for registration and note that he or she is a college student in a profile. All other members who want to enjoy the service to the full must pay money. Premium membership gives users access to private messages, take notes of other users, hide the online status, and so on. Those who want to stand out may purchase a Diamond membership.
Let's get acquainted with the pricing plans for successful members:
Premium membership:
30 days — $89,95.

90 days — $79,95 ( per month).
Diamond membership:
Sugar babies or attractive members also may purchase Premium memberships:
30 days — $19,95.

90 days — $14,95 (per 1 month).
Compared to other best married dating sites, the pricing policy of SeekingArrangement is average. There are some more expensive services, but this doesn't let us call the reviewed site cheap.
Is SeekingArrangement a Safe Service?
Since online dating is often considered to be unsafe, more and more services start placing emphasis on this aspect. SeekingArrangement isn't an exception. Each member of this community may feel safe and private. It doesn't matter whether you registered here to find a secret affair, or you want to start a mutually beneficial relationship because you're tired of being single. SeekingArrangement is a completely safe service. After you finish the registration, you're redirected to the Security Information section.
There you may set security questions and use them to regain access to your profile in case you forgot the password. Two-factor authentication has proved to be an effective security measure. Many people are even surprised to see it here. In general, all these functions let users not to worry about their data. Your profile on SeekingArrangement is almost impossible to hack.
The reviews about this service are positive. Even those who considered it a service designed for sexual meetings and promoting prostitution have changed their opinion after using it for some time.
FAQ
What is SeekingArrangement?
SeekingArrangement is a place where attractive and successful people look for a special type of relationship. Rich men and women find sugar babies, enjoy spending time with them, and pay for these meetings.
How much does SeekingArrangement cost?
All members can register on this service for free, but enjoying all features requires them to pay. Sugar babies can use a college email and get Premium for free, whereas successful members have to pay 89 — 249 USD to become Premium or Diamond members.
Is SeekingArrangement a Scam?
No, SeekingArrangement has nothing to do with the scam. The website does everything to ensure that all users are satisfied with its work.
Is SeekingArrangement Safe?
Yes, SeekingArrangement is one of the safest dating services. Only a few reviews reported any security issues connected with this website.
Who owns SeekingArrangement?
The owner of SeekingArrangement is Brandon Wade. He is an American businessman who graduated from MIT and even got an MBA degree. Wade wrote several books on sugar dating to share his knowledge and experience with others.
What security features does SeekingArrangement have?
Email verification, security questions, and even two-factor authentication — all these safety measures are implemented on this service. It lets this company stand out among other sugar dating and general dating services.
Does SeekingArrangement have a mobile app?
Yes, there's a mobile phone app with the same features as the desktop version, but it's available only for Android devices.
How do I delete my SeekingArrangement account?
Find the profile settings section and scroll down the page. Click the link "Delete or Deactivate Account" on the right-hand side of the page. Choose one of two options, indicate the reasons for your leave, and press "Delete My Account."