Open table of content

Website of the day
Website of the day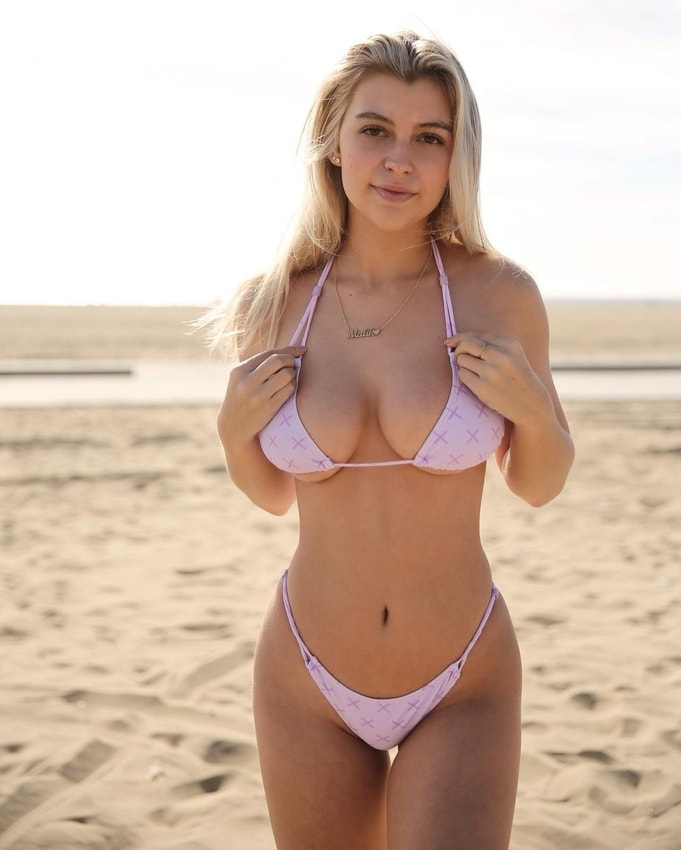 Ashley Madison Review: Your Best Option For A Discreet Affair?
ℹ

Advertiser Disclosure
married-dating.org is an independent information service that aims to deliver detailed reviews of dating services to let you make the best online dating decisions. While our service is independent and free of charge, we may post links to some companies that provide married-dating.org with a commission. Thus, our partners may give us compensation for displaying their services on our platform. When you follow certain links on our website, we may receive a commission from the related agencies.
While the compensation may affect the way we arrange the information and links on our platform, it does not influence the quality of services assessment in our reviews. Please, do not consider the order of links and information published on our website as a promotion. married-dating.org does not cover all the existing services in the dating industry. Therefore, you are free to use other services alongside those reviewed by our team.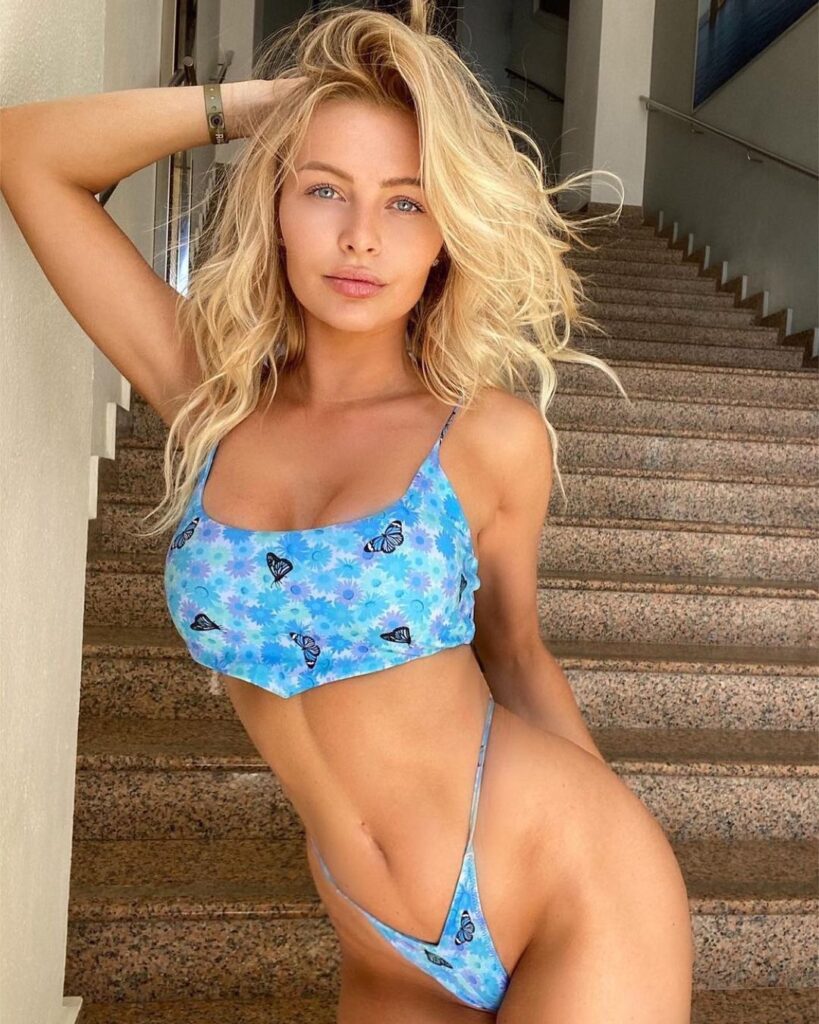 Snapsext Review 2023: Will You Find Hot-Boiled Adventures There?
In today's Snapsext review, we'll focus on the adult friend finder service that promises something new in the world of online dating. The service promises to get you a hookup if you exchange intimate photos with other users who will agree to meet. Snapsext.com is a free dating application and online service designed for those who have bold intentions for the upcoming night. Casual sex is in the forefront of the website's idea, and the design is screaming about it. Other Snapsext reviews do not explicitly state that this website is only for one-night stand fans, and not people with serious intentions. We'll try to focus on the truth about this adult service in detail to expose its pros, cons, and whether it's really good to use in 2023 and beyond.
Why Snapsext?
4

Interface

5

Audience

4

Prices

7

Safety
The good:
Registration doesn't take a while
Easy to chat with new people
Diverse price range suitable for any pocket
The bad:
Mediocre design language and user convenience
Scam threats and bot traffic
The bulk of profiles won't impress you
Summary of Snapsext
Generally, the service has left us with a rather neutral impression after we tested it from all sides mentioned in this article. From one perspective, the service doesn't deliver more than the majority of popular adult dating sites. You can send messages, watch videos from others, and agree to meet in your city on a purpose. From another perspective, there are petty flaws like bot traffic and some percent of users being blackmailers. The service also has not the freshest kind of design. Visual aesthetics is not the top feature that the service could deliver. Overall, we won't give Snapsext a bad mark, neutral is what we come up with after the review. 
How to Get Started with Snapsext?
Starting up with Snapsext begins with the main screen where the registration form is placed in the right part of the screen. In total, you'll have to pass 5 stages of registration before you can browse profiles of other users and write messages to them. All you have to do is select your Gender and press the Next button to begin pre-registration that will ask several things about your user preferences.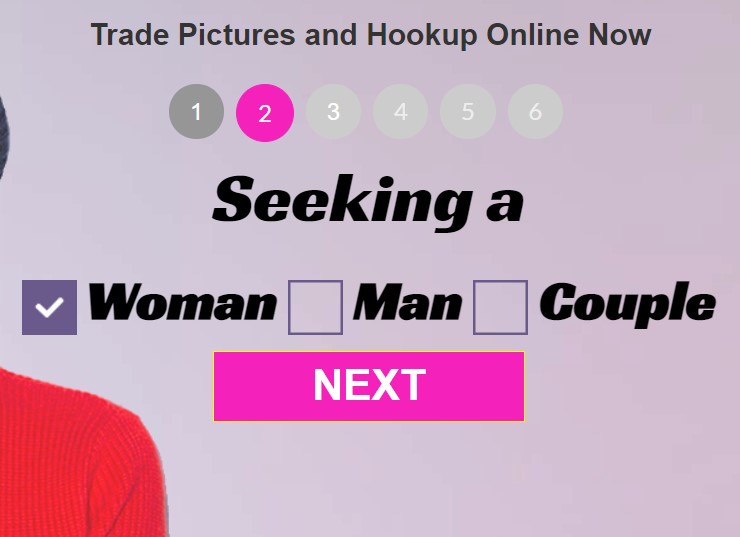 The second step is dedicated to choosing the gender of people you'd like to meet on Snapsext. There are plenty of opportunities for both genders, so you can choose between Men, Women, and Couples to have fun with. When you've finished choosing your preferences, press the Next button to continue to the next stage.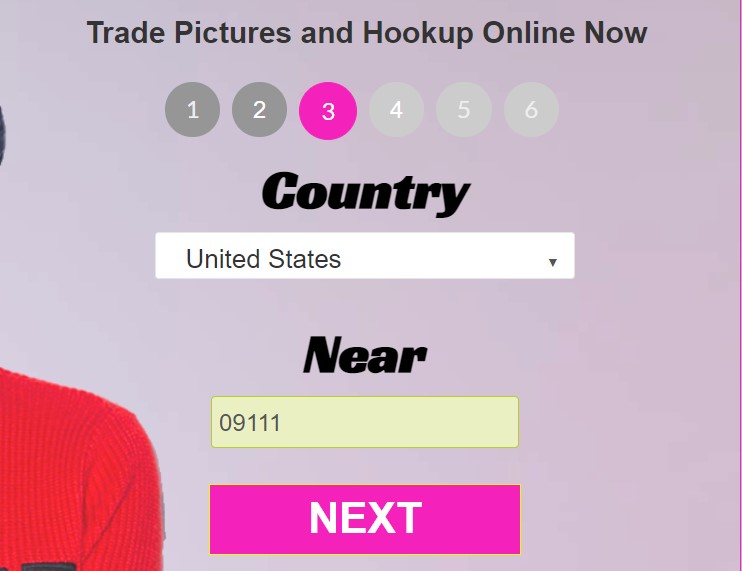 To display people near your area, you'll have to choose the country of your current residence and the postal index of your city. That's when we come to the third stage of registration on one of the best married dating sites.
Like on Married-Dating.org, you have to come up with a reliable password to keep your profile discreet from others on the last registration stage. Whenever you're ready, pick the checkbox about Terms and Privacy Conditions to continue to the final part of your registration on this affair website.
Finally, you're now ready to complete the main details of your profile on Snapsext. You'll have to provide the following details to get a complete look on your profile:
Upload the photo of your avatar.

Create your Display Name that will be shown to other users.

Select if you want to see members-only with photos or members near you.

Choose the desired age range.

Pick race, hair color, and body type of users you'd find attractive in the search.
When you are ready, press the Save button and move to the interface of Snapsext.
A Word About Snapsext's Audience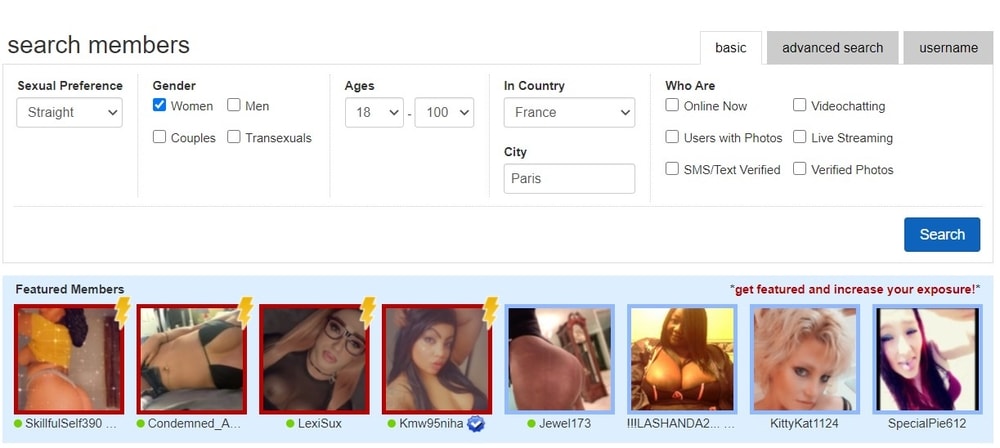 The audience of the service is very diverse. You can meet almost anyone on Snapsext, from age gender to being in marital status. If you want to find a decent sexual partner, then you have to look carefully on Snapsext because not everyone is who he or she may seem. People who visit this website have a low-quality sexual life, so their behavior can be overwhelming and irritating for other users. Some people are singles who look for casual sex encounters or want to satisfy their inner fetishes.
That could be really perverting based on the needs of other users who could be too extravagant to carry on. Speaking of the veterans of this dating site, they create the bulk of the most popular profiles. If you see profiles that receive attention and tons of likes, then be sure that this is an old profile. Indeed, to get to the top of the search queries on Snapsext, you have to stay here for a while to gain popularity. Otherwise, you'd likely have a sex encounter for a one-night stand, but beware of scammers like on many other adult dating sites.
Pricing Policies at Snapsext
Snapsext offers a free version of their service initially, but there are several pricing plans that open wider opportunities for you as a user to interact with others more productively. Speaking of the actual prices, we've found the following ones:
Gold 2-Day Trial. The price is

€1.14

Gold 7-Day Trial.

€11.49 – 1 month

1 Month Gold.

€41.94 – 1 month

Gold 6 Months.

€13.98 for a month

Gold 12 Months.

€8.00 per month
Fair to say that almost every price from this list has been cut down from the previous one. We still believe that this is some kind of a marketing trick to keep people more interested in buying from Snapsext. Furthermore, the service offers a 3-month guarantee if you won't get laid. Of course, that should be perceived as more of a joke than how things actually work on Snapsext. It only depends on your individual performance whether you will have an intimate encounter, so it's not realistic that Snapsext could ensure that a real thing happens in your life.
Safety Means for Users of Snapsext
Snapsext has one of the worst features related to safety and its level. Indeed, the service has strong and weak sides compared to the competition, and the latter ones are ridiculous to observe. If not behaving carefully, the service could bring tons of problems to your life and make you vulnerable to scammers. Getting blackmailed or scammed are not the sweetest things to experience when it comes to adult dating online. Hopefully, the product page promises that all the conversations that happen inside of the service are encrypted and cannot be hacked that easily. First-timers in adult dating should be very careful with services like Snapsext because it still has security gaps that could compromise users who are sending their sensitive personal data to everyone.
We have outlined the steps to keep your profile secured and data not breached by anyone, unless you provide it voluntarily. That's why, you have to remember the following:
When having a new message in your profile inbox, always remember to check what other users ask or want from you. Thus, any attempt to ask for your personal data even after chatting for some time should be perceived with a bit of precaution. If anyone asks for your credit card data or sensitive photos, place those people in the spam section and report to the support service about the abusing behavior.

Any sensitive data is prohibited from displaying to other users. No matter what a person promises to give to you, never send a credit card number, date of expiration, and CVV code.

On your profile, forget about the data that links you to real life or your real social profiles in other networks. Real name, place of living, family status or other members are not recommended for mentioning on Snapsext. That's a good chance for blackmailers to track you down and haunt you with the risk of exposure.
FAQ
What is Snapsext?
Snapsext is the online dating service that focuses on one-night stands and casual meetings.
How much does Snapsext cost?
According to the information from the website, the prices are the following:
Gold 2 Day Trial. The price is

€1.14

Gold 7 Day Trial.

€11.49 a month

1 Month Gold.

€41.94 for a month

Gold 6 Months.

€13.98 monthly

Gold 12 Months.

€8.00 monthly payment
Is Snapsext a Scam?
As with any other adult dating site, the risk of being scammed is higher here than in the mainstream community. Initially, the service is not a scam.
Is Snapsext Safe?
The service is safe until you follow safety rules on Snapsext, like not displaying your sensitive information to others.
Who owns Snapsext?
As per 2023, the owners of the service are still unknown.
What security features does Snapsext have?
Snapsext has a double opt-in system during registration to limit the overall number of scammers and has message encryption that works for your profile. They also have client support to answer requests.
Does Snapsext have a mobile app?
Yes, the service has a mobile application.
How do I delete my Snapsext account?
You can do this in several ways. The first one is via email (write to [email protected] on a subject line "REQUEST TO DELETE MY ACCOUNT" or do this in your profile in the advanced settings —> manage membership —> make my profile inactive)