Open table of content

Website of the day
Website of the day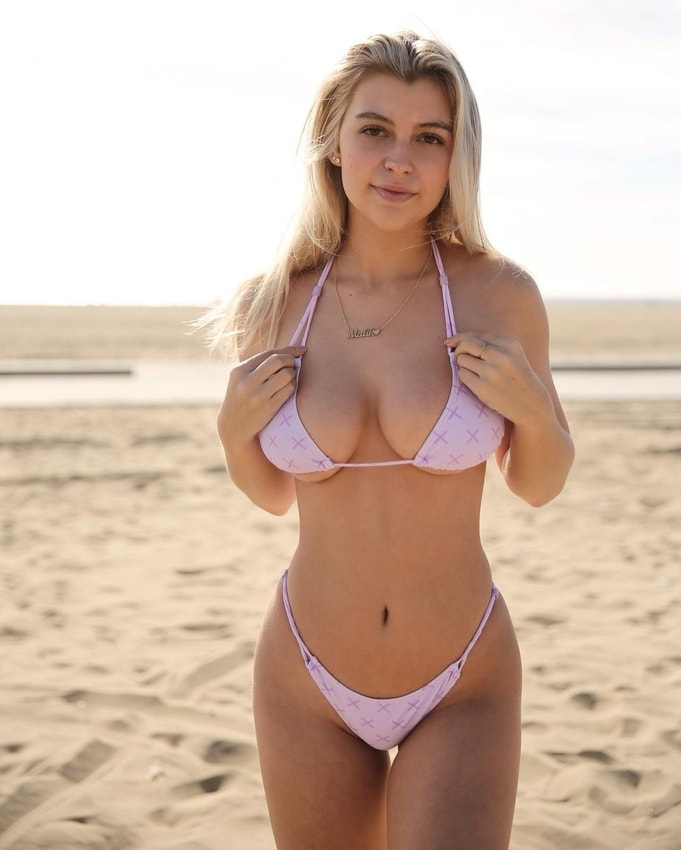 Ashley Madison Review: Your Best Option For A Discreet Affair?
ℹ

Advertiser Disclosure
married-dating.org is an independent information service that aims to deliver detailed reviews of dating services to let you make the best online dating decisions. While our service is independent and free of charge, we may post links to some companies that provide married-dating.org with a commission. Thus, our partners may give us compensation for displaying their services on our platform. When you follow certain links on our website, we may receive a commission from the related agencies.
While the compensation may affect the way we arrange the information and links on our platform, it does not influence the quality of services assessment in our reviews. Please, do not consider the order of links and information published on our website as a promotion. married-dating.org does not cover all the existing services in the dating industry. Therefore, you are free to use other services alongside those reviewed by our team.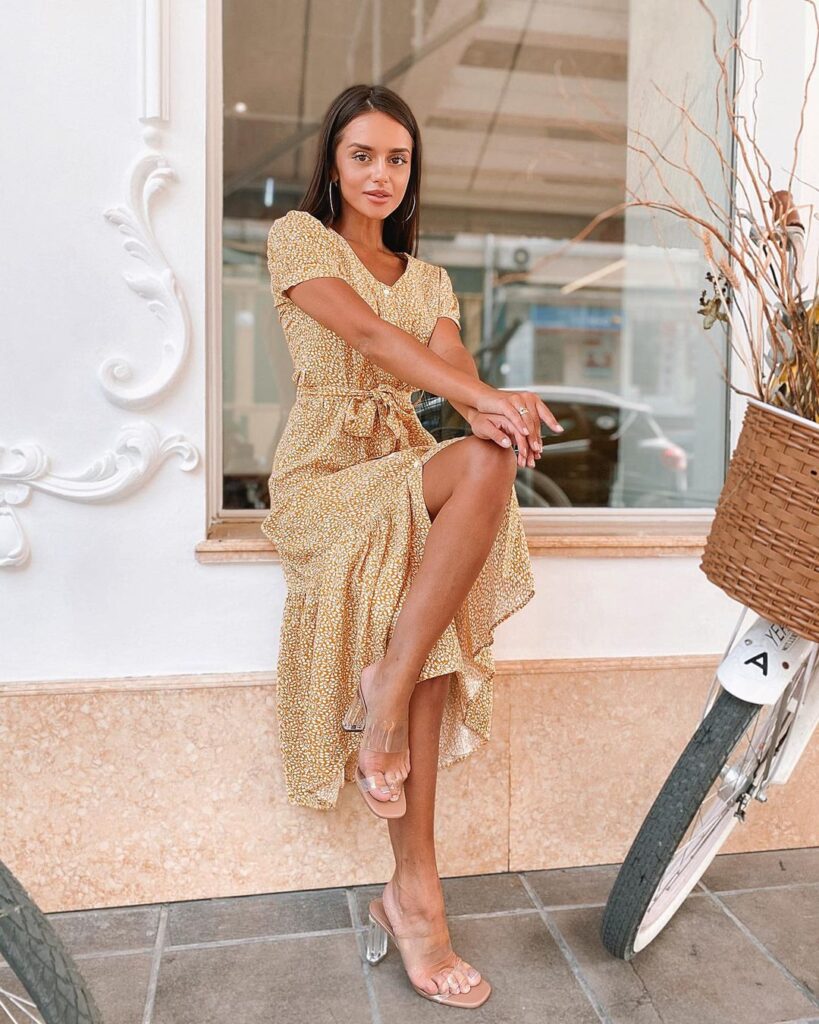 Most popular adult websites
Spdate Review: Is This Dating Site Worth Your Trust?
Spdate is considered to be one of the most popular adult hookup websites out there. It turns out to be very helpful for those who are looking for sexually-adventurous singles. Thanks to its great customer base and multiple search filters, you can easily find lots of nice girls for fast flings and one-night stands there. Similar to any other website, Spdate features both positive and negative aspects. Thus, it has received some complaints about a growing number of fake profiles and lousy features. Let's check if it is really the case in the given Spdate review.
Visit Site
Why SPdate?
8

Interface

8

Audience

7

Prices

7

Safety
Good:
Fast and easy registration process
Free to use
Extensive customer base
Bad:
Irritating pop-up ads
No mobile app
Final Word on Spdate
Spdate can hardly be viewed as one of the best married dating sites because its major focus is set on sexual adventures. According to numerous Spdate reviews on the Internet, some users are disappointed with fake accounts, while others find the website quite good for having fun. One thing is clear: present and future customers should be careful with scammers and ads that may cause some problems for you. In the end, Spdate deserves its place in the market of online dating services. It is not flawless, but it does its job of a hookup website. If a discreet relationship is not in your nearest plans, don't hesitate to join Spdate.
Visit Site
Step by Step Guide on Using Spdate
Spdate's registration process can be completed within several minutes. All you need to do is provide basic information about yourself, such as your name, email address, gender, and age! Once you are done with that, you can start using the website's services.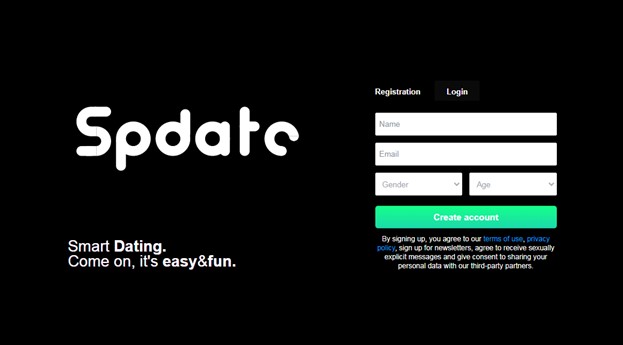 After becoming a registered user, you should be ready to deal with multiple pop-up ads. Clicking on them will bring you to totally different web resources with suspicious content. Thus, you need to close those ads each time they appear throughout the pages of Spdate. Being part of the website's functions, ads seem to be its major source of income.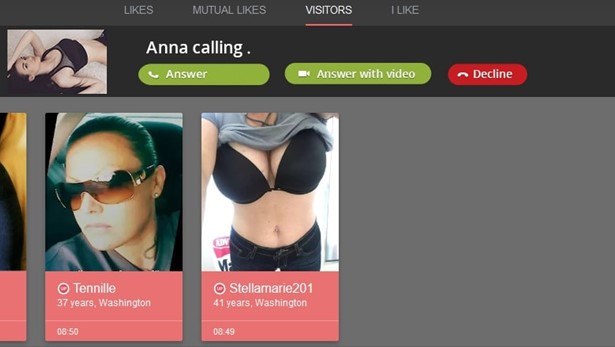 In terms of profile quality, Spdate's pages may not be the worst but they are not the best either. When you decide to check out the page of the girl you like, you will see only basic details, such as her age, gender, and interests. This information is surely not enough to understand if you come across a real profile. The decision to provide the minimum amount of information most likely has been determined by the fast-fling nature of the resource. After all, who needs to know your biography when it comes to a one-night stand?
In order to start a conversation with other users, you can try the chat feature. Being the major communication channel on the website, it is available for free without restrictions. Before you send your first message, you need to make sure that you are talking to a real person. If you see an "UP" icon, it means that this profile is unreal.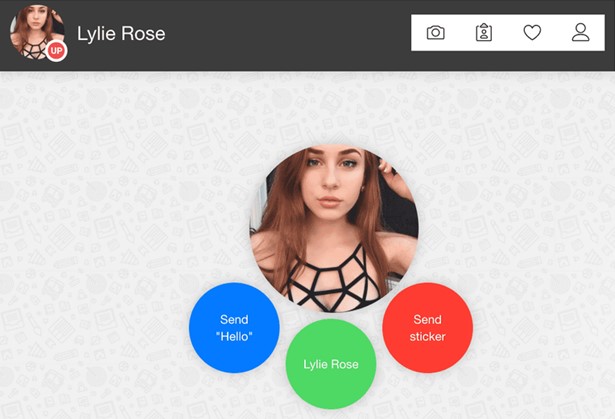 Despite all the reported safety measures, Spdate does have lots of fake accounts. How to understand that a profile is not real? You can send the same message to a couple of suspicious profiles and you will surely receive the same response from all of them. In some cases, you can even get a sexy photo or a link. No need to say that this kind of content needs to be deleted straight away not to cause any harm to your PC, tablet, or phone.
Design and Usability of Spdate
Spdate's design is simple and clear, wirh all the information split into categories. Every icon represents the function that it is attached to. Thanks to the reserved colors, online experience becomes aesthetically satisfying. Thus, you won't have a problem finding what you need. When it comes to loading time, the website is fairly fast during the registration, search, or communication processes. At the same time, a great number of advertisements constantly popping up will make your online experience less pleasant. You will find yourself clicking one of the side banners all the time, so that will urn into an annoying routine.
Target Audience of Spdate
Compared to other dating websites, Spdate doesn't hide its major goal to connect people that are looking for pleasure. Thus, 99% of users do register on the website to have fun. As for the demographic characteristics of the website, 55% of all uses are females, 45% are males. The age of an average person registered at spdate.com ranges from 18 to 35.
What's good is that Spdate has extensive geographic boundaries. While most users are originally from the United States (52%), there are also users coming from the United Kingdom (8%), Canada (7%), Australia (2%), India (2%), and many other countries worldwide.
Pricing Policy Established by Spdate
Most of the features and services on the Spade website are free. At the same time, you will need to pay 0.99$ for age verification.
Although Spdate positions itself as a free dating resource, it has some additional functions that can be accessed by Premium users only. At least, this is what they are saying. If you buy a Premium subscription for 30$ per month, you will get a 3-day free trial. As a Premium member, you will receive unlimited access to the website. Unfortunately, they don't explain what kind of features and services you can benefit from after upgrading your profile. After thorough research, you will discover the following options:
Getting more messages, likes, and visits;
Access to the list of the most active users;
Access to all profiles;
Bringing your messages to the TOP list.
Are these options actually worth 30$? It's up to you to decide.
Safety Measures Integrated by Spdate
People who are looking for an unserious love affair usually don't pay attention to details. Once they see a nice man or woman on the website, they rush with the registration without thinking about their safety. The problem of hook-up online dating websites like Married-Dating.org or Spdate is a poor verification system and lack of safety measures.
The Spdate website is currently encrypted with SSL technology that protects financial details and personal information. At the same time, the website has an optional verification procedure that can be easily skipped by new users. As a result, literally everyone can register on Spdate, which leads to a constantly growing number of fake accounts. They won't be able to cause any harm to you unless you respond to their messages, follow the links they send you, and download software they share with you.
FAQ
What is Spdate?
Spdate is considered to be one of the most popular adult hookup websites on the Internet. It can be very helpful for those who are looking for sexually-adventurous singles.
How much does Spdate cost?
Spdate positions itself as a free dating resource, but it has some additional functions that can be accessed by Premium users only. If you buy a Premium subscription for 30$ per month, you will receive unlimited access to the website.
Is Spdate a Scam?
No, it's not. Spdate has been on the dating market for a while, so it has a relatively positive image among online users. Despite the poor safety policy, the website still features SSL software that protects the user's personal data.
Is Spdate Safe?
More yes than no. Spdate is not the safest online dating website you can find on the Internet due to weak verification and security procedures. At the same time, users can protect themselves from possible scams by avoiding suspicious users, deleting unknown links, and keeping personal information secret.
Who owns Spdate?
There is no information about the owner of Spdate on the Internet. It seems that no one knows who has established this website.
What security features does Spdate have?
Spdate aims to protect the personal and financial information of its users by equipping its website with SSL software. But this is the only thing they do to minimize possible scam and fraud risks. Their verification system is optional, which makes the website open for different kinds of fake accounts.
Does Spdate have a mobile app?
No, it doesn't. Spdate has no mobile app at the moment, although all its features and services can be accessed through a mobile version of the website. You can use Spdate using any mobile browser on your phone. All you need to do is open Spdate on your phone as you do on your PC so that the website automatically transforms into the mobile version.
How do I delete my Spdate account?
In order to delete your account on Spdate, you need to log into your account, open "Settings," and select the last tab called "Delete profile." By clicking the Remove button, you will delete your account once and for all.