Open table of content

Website of the day
Website of the day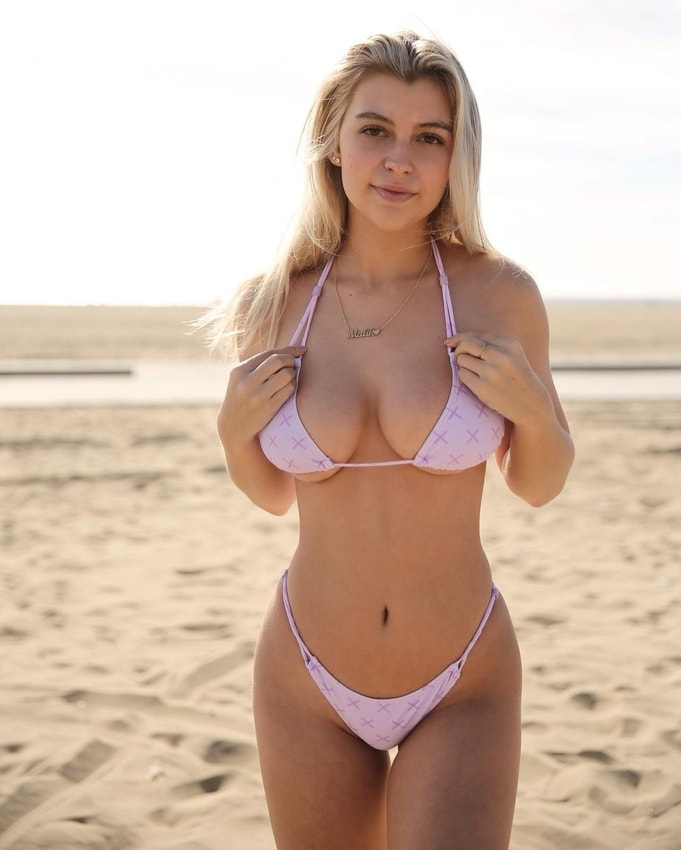 Ashley Madison Review: Your Best Option For A Discreet Affair?
Dating After Divorce
372
4 minutes
Oct 19, 2020
Divorce can reasonably be deemed one of life's hardships. Although a divorce is a relatively positive life event in terms of your mental health, it is challenging to instantly get over it.
Suppose you had been married to some person for at least ten years. It is not a surprise that you had developed shared routines, traditions, and even a mindset. When separating, one has to learn how to live with a completely different world image. However, divorce is not something that should be taken negatively; instead, life after divorce starts from scratch. Indeed, a separation with your partner is the beginning of a new cycle, not an end at all.
Free married dating sites after divorce may at first appear somewhat challenging. However, finding a new partner is the best way to get out of your comfort zone. Besides, once you get over your fear and open your heart to a new person, all the pain will fade away.
We have prepared a couple of useful tips for those who are ready for a new dating experience and want to add some love to their lives. If you have a vague understanding of how to move on after a divorce, this article is just for you.
1.First things first, make sure you got closure with your ex
Even though sometimes you may think that you already got over your former partner, it is not always the case. It is totally normal to think about your ex, both negatively and positively. Therefore, be kind to yourself and try to give yourself some time to erase all the thoughts. Once you make sure that your feelings about your former partner no longer hurt you, it means you can move on. Only after the closure can you open your heart and be ready for a new relationship. The time will always come when it has to, so don't rush things. And even if your relatives or friends put pressure on you, you are the one who decides how to manage your personal life.
2.Set your priorities and look for the qualities you value the most in the opposite sex
No matter how old you are and how many partners you have had throughout your life, you should always know what features you are looking for in the first instance. As all grown-up people know, love is not solely about being with someone who lights up the fire in your heart. Neither is it about passion only. Instead, a stable relationship builds on the emotional contribution of both partners. Therefore, you should always set priorities and learn which qualities make a person the right one for you. Finding someone whose values match with yours will let you avoid another disappointing experience and make you feel comfortable with this person.
3. Take some time to think of what was wrong in your previous relationship
The truth is, the key to building a long-lasting relationship is analyzing your past mistakes. Of course, it is complicated to find a perfect couple that does not fight and has no differentiating opinions regarding various issues. The secret is, some people learn from their own mistakes. Only by referring to the mistakes you might have prevented in the past can you guarantee a stable relationship in the future. So, if you are considering dating after divorce, take some time to think about which mistakes you may prevent and how particular features can make a negative contribution to your future relationship. Therefore, you will be able to avoid any further misunderstandings, which is the key to success.
4. Consider creating an account on a dating website
The general idea is to meet new people and discover how you feel about them and how valuable they are. As long as getting to know new people is fundamental, you can get yourself a dating app and find people there if you consider dating after divorce. Indeed, a dating website is a place where you will learn many new people with a 100% probability. As the evidence shows, so many lifelong love stories began on a dating website, so don't be afraid of trying. While making new acquaintances in real life takes a lot of time and does not necessarily turn out to be successful, an online dating experience is different.
5. Don't be shy to say 'No'
When you are on a date, you are choosing a future partner for yourself. Therefore, you should not think about how the person next to you will feel if you reject them. Most likely, that person will reveal not the best features of theirs in the dialogue, and you will notice if something does not satisfy you. For instance, you will definitely notice when a person next to you criticizes other people or is just being rude to everyone. So, once you notice some expression or move that you don't appreciate, don't be afraid to leave. Most importantly, say 'no' when you start to feel uncomfortable. At this point, you do not need to worry that this person will feel ditched: they are a stranger, and this is not your fault that they behave in such a way.
6. Don't be too quick
Once you have found someone you feel comfortable with, don't rush to start a relationship. Let these good emotions accumulate: if this is the proper person, they will not disappear. Taking small steps has long ago proven to be effective. What you can do is observe the emotions you experience with this particular person. If they make you forget about all your hesitations – go for it.
Above all, taking some time and not rushing things is a rather good idea, since it allows you to tell the difference between a pure spark and real connection.
7. Don't try to be a 'better' person in the eyes of your potential partner
All of us have a multitude of secrets and things that we are not proud of. However, you do not need to be ashamed of your past. Of course, this doesn't necessarily mean that you should disclose your entire private life to your potential partner during your very first date. The point is, if you are rather confident in this person, do not be afraid that he or she will take you wrong or will turn away from you. This is unlikely to happen if he or she is your one and only. So, being sincere with the person you care about is essential for building a long-lasting romantic relationship.
8. Don't be afraid to disclose your new relationship to your children and family
If you made sure that you found your very special person, take this step and introduce him or her to the people you love. Genuine love is not something to be ashamed of. Of course, you should not do this straight away. Instead, you first need to ascertain that this person has really serious intentions as well. But, overall, you do not need to hide someone you love if you have been dating for more than half a year.
The bottom line
Love is something we all deserve, regardless of our age, experience, attitudes, and beliefs. Even though it may sound somewhat cliche, life doesn't stop after a divorce. You can always find enough motivation and power to move on and surround yourself with love. Just let yourself take time and find yourself a person you indeed deserve, and who deserves you back.