Open table of content

Website of the day
Website of the day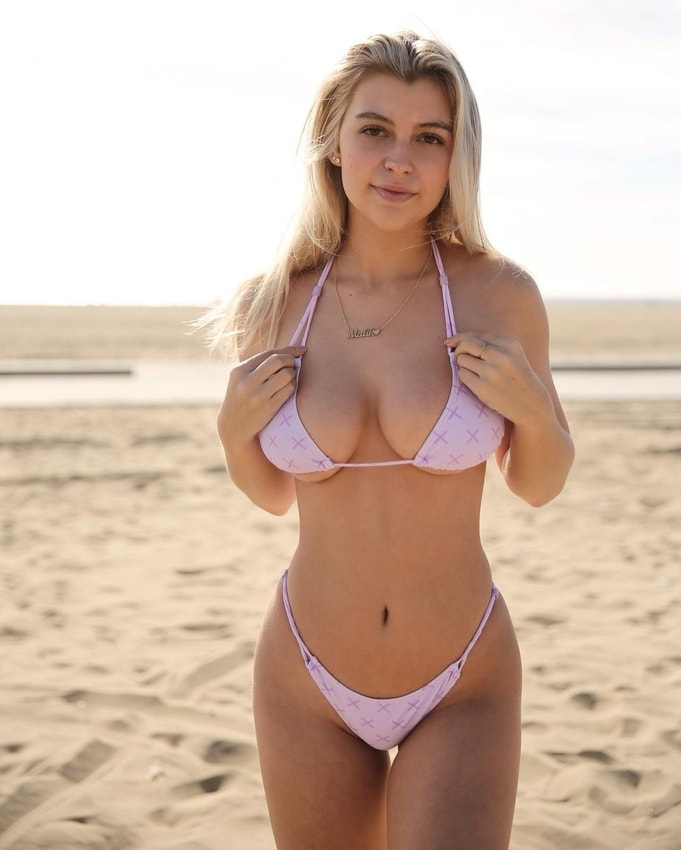 Ashley Madison Review: Your Best Option For A Discreet Affair?
How to Start a Conversation With a Girl Online
297
7 minutes
Sep 24, 2020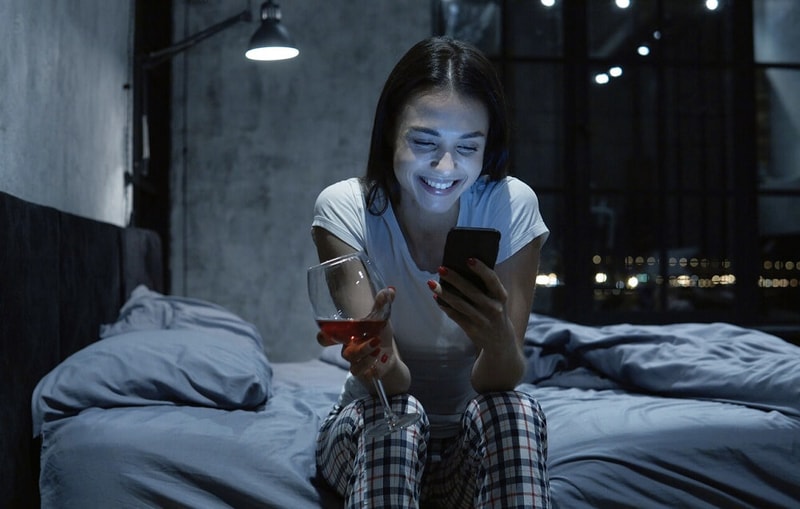 Approaching a girl in real life is a heck of a challenge for most men because they don't know how to start a conversation without sounding awkward.
That's why you have affair dating site at disposal: they help you get rid of the awkwardness of approaching strangers. However, you might find a girl that matches your interests and features, but you don't know how to start a conversation with her online. And even when you do, it just doesn't sound right.
Don't sweat it; we have the perfect solution for you. Let's take a look at some of the effective ways of starting a conversation with your crush online.
Conversation starting rules
If you mastered how to start a conversation with a girl, you have made the first steps in a successful dating career. But before you begin crafting your first message, you must be wary of the following:
1. Be respectful
Forget every assumption you have about women on dating sites looking for confident and brash men. Get that crap out of your head. Your first message to a girl must show a level of decorum and respect for her. Don't come in hot with phrases like "hey cutie" or "nice butt" because she will block you instantly.
Moreover, complimenting someone's physical appearance right off the bat is really creepy, to be honest.
Also, avoid starting a conversation by telling her how many cars you have or your net worth — she is not the taxman. She might want to date someone with luxury cars and stuff, but girls don't want to come off as shallow.
Instead, send a text that you would send a female colleague — something appropriate.
2. Calm down, Seinfeld
You might have seen people using jokes as icebreakers in films. Life is not a movie, and you are not Seinfeld. Keep your jokes and anecdotes to yourself.
Imagine a stranger approaching you and cracking a joke. Exactly! That's the (WTF) feeling that will pop into her brain.
Timing is everything.
First dating text messages to any girl should not contain funny jokes or memes. You don't know her that well to understand her appreciation of humor. And even if she has a great sense of humor, you don't want to come off as awkward.
3. Keep it simple
Yeah, you should be respectful, but there is no need to write a paragraph as your first message to a girl. Long messages on dating sites sound robotic. Keep the first message reduced to a few sentences.
4. Find your common interests
Any nice dating website allows users to upload their interests and other information on their profiles. Go through the girl's profile to find her interests. Most of them are quite obvious, while you will need some extrasensory skills to find out the rest.
5. Channel your inner Sherlock
If her interests don't tell you much about her personality or don't align with yours, you need to enter your mind's palace. Now, we are not talking about anything complicated or illegal; you simply need to pay attention to the information on her profile.
Let's analyze a sample profile:
She is 24 years old
She has a picture with a Metallica shirt from a music festival
She loves photography
She loves the Lakers.
This tells you that she is probably a young college graduate with an appreciation of performing arts and sports. With this information, you can start composing your first message by complimenting her photography skills, for example.
The text could go like this:
"Hey, your pictures look quite awesome.

Are you into photography?

Do you prefer digital or film photography?

Or both?"
Now, these questions might seem a bit too direct, but if she really adores photography, she will feel free to engage you in conversation. Also, if this information is not in her bio, she will marvel at your attention to detail and probably ask you how you knew that. And there you have it — your first conversation with her.
6. Don't send nudes nor ask for them!
This goes back to the respect thing. The fact that you only want to hook up doesn't give you the right to harass her with your nudes. Also, don't try to ask her to send nudes — not at first anyway.
"Babe, you look gorgeous. Please send nudes."
It is almost a guarantee that you will get blocked after this text. And if you send the nudes, she will report you and end your membership on the platform.
7. Keep your religion to yourself
Some people advise online daters to exclude their religious affiliations from their profile. They also claim that atheists have a higher chance of landing dates because it eliminates the worries about incompatibility in worldview.
Alternatively, you can declare your religious beliefs in your profile without driving your potential crush away. The annoying thing is not the religion itself, but when you start rubbing it in someone's face.
If you want to date a girl of the same faith, you can find them easily. Don't go around telling people if they are "born-again." Don't ask her about "haram" or "kosher" right away.
8. Second time's a charm
Sometimes, a girl will read your text and leave you on "seen". As much as it hurts, you need to respect her wishes and move on with your search. But women can refuse to reply to your message because of other reasons unrelated to your personality.
It might be that she:
Saw the message but forgot to reply
Saw the message but didn't reply because of how you framed the question
Saw the message but is holding off on replying yet.
You can pick yourself up, summon the courage, and double-text her. Yes, it is a risky move, but think of it as the last roll of the dice. If you craft your message well, she might reply. If she doesn't respond, then it is not meant to be.
But you should NEVER triple-text!
In essence, dating text messages should never be too direct, especially when you are talking to a girl for the first time. You can always guarantee success by showing respect and intuition when you message a girl. Talk about her interest. Don't ask her for nudes. And above all, keep the first text respectful and straightforward.