Open table of content

Website of the day
Website of the day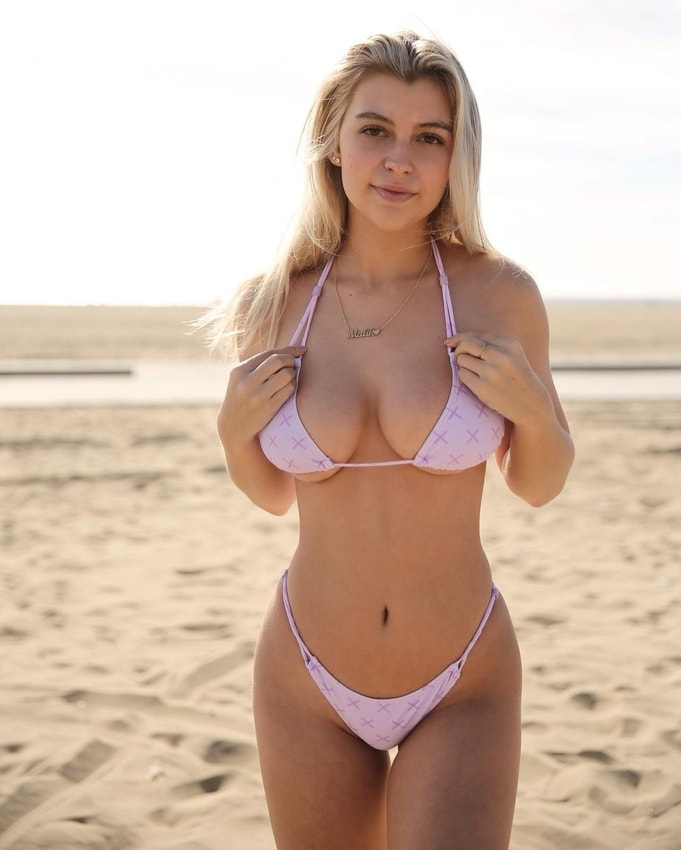 Ashley Madison Review: Your Best Option For A Discreet Affair?
One Night Stands: Do's and Don'ts
210
4 minutes
Sep 24, 2020
No one can state for sure that they will never have a one night stand, as in a modern world, there are too many reasons that make it quite possible: loneliness, desire to shake things up a bit, as well as to find a consolation. Everyone is free to choose for themselves whether casual love is good or bad.
However, the obvious pros of finding a one night friend can easily be specified:
It is an exciting, new experience that implies momentary attraction, flirting, experiment, and a desire to do some reckless things that will not entail any obligations. All these factors fuel the desire to enter into a short-term relationship with a stranger. It is quite possible that after just one night you will never see each other again, which means you can allow yourself everything and even more: to act in an unusual way, play different roles, try different poses, and make your wildest intimate fantasies a reality.

The second important advantage is the absence of commitment. You don't have to cook dinner or have long conversations about life problems. Both partners can be totally focused on mutual satisfaction and pleasure.

Even if you don't have any personal life, you still have physiological needs. Sex for one night allows you to satisfy your instincts, keep yourself in a good shape, improve your self-esteem, and at the same time, enjoy the absolute freedom of interaction with other people.

A one-night stand does not in any way limit your freedom of action. This can be applied not only to the choice of a partner. After all, when choosing a regular boyfriend or girlfriend, we evaluate not only their sexuality but also many other qualities that are good "for life". We can be free in our behavior because no one has the right to blame us for immorality or volatility.
Despite all the mentioned advantages of casual sex, there is another side of the story:
The first and most obvious disadvantage of free love is the lack of confidence in the health of your partner. Sexually transmitted diseases are perhaps the worst consequence of casual sex. After all, it is doubtful whether you will ask your new friend to show you a statement of good health. Moreover, in a surge of passion, you can even forget about basic protection. In this case, the pleasure of casual sex will be highly questionable, and the price of it may be too high.

Unwanted pregnancy is a very long-term and serious consequence of one-night sex. At a minimum, you will have to maintain this "consequence" until they are 18 years old.

Casual sex can often be the reason for apathy or even depression. It cannot bring you a full-fledged relationship and a feeling of being loved. At the same time, you may feel you have been used up, experience emptiness, and disappointed in exchange for short-term satisfaction.

A common psychological problem both for women and men is a dispiriting feeling of attachment to their partner, which may occur right after sex. It is possible that after a single sexual intimacy you will never see this person again, but inside of you, there will be a pulse for search, understatement, and incompleteness.
Website of the day:
Ashley Madison
According to various research, 50-80% of people from the USA, Canada, Australia, and New Zealand have had sex without commitment at least once. Men are more inclined to this form of relationship and get more pleasure from casual sex, while women are more likely to feel guilt and frustration. This is because women in their majority strive more for emotional closeness with a partner.
However, if you've taken all the precautions, a one-night stand can be fun. You have a great chance to experiment and reveal your sexuality. Before entering a serious relationship, you may try different things, gain experience, and explore yourself, as well as your sexuality.
Despite all the advantages of casual sex, many people still cannot accept it totally positively. As an example, for ladies it may seem shameful because of the existing gender stereotypes. Despite all the achievements of feminism, these stereotypes are still strong. The feeling of guilt that society imposes makes it difficult to completely relax and enjoy the process. Some women even have to hide the fact that they have sex outside of a regular relationship.
But how is it possible to understand if one-night stand relations are what you really need, or if it would be better for you to stay away from them? Casual encounters are non-harmful if:
You feel that you don't do anything wrong, have pleasant emotions and anticipations, everything is happening by mutual consent, and all the safety measures have been followed;

All the legal norms are being observed and you don't violate any laws;

You don't do it under any physical or emotional tension – it is your desire;

Both your partner and you are mature people who realize all the consequences and bear full responsibility for your actions;

You feel free to state your personal boundaries and can be sure that they will be respected;

You have talked over all the terms and conditions, so nobody has any unrealistic expectations;

You don't consider casual sex as a remedy for your unsuccessful romantic relationship, trying to heal your broken heart;

You consider this experience to be a chance to spice up your happy life but not a method to make your life happy;

You don't have any false expectations that single night sex will deeply increase your self-esteem or improve your confidence;

You are 100% sure this experience will not contradict your moral values and life principles;

You are 100% sure you won't judge yourself or feel guilty for what you have done
In these cases, there is no single reason why you shouldn't try a casual intimate experience.
However, a one-night stand is definitely not for you in case if:
You feel lonely and hope that some friend with benefits will save you from yourself;

You agree to do it because you think that you don't deserve to be in a serious relationship;

You do it as an experiment over the other person with a desire to make them fall in love with you;

You are looking for love, validation, approval;

You don't want to be alone and seek at least someone to feel that void inside you;

You are under drugs or alcohol;

You long to find real love, but at the same time, you don't feel confident and good enough to be loved;

You feel addicted to a person who doesn't love you and ready to do anything to get at least some attention from their side.
If at least one of the above mentioned "don'ts" is completely your story, it is better not to experiment with one-night sex.
All the do's and don'ts of one-night stands outlined above are not intended to encourage you to try or not to try casual sex. All you need to remember is that a free relationship is just fun and nothing more, and it should be treated accordingly: easily and without any regrets. Do not try to use it to solve your internal psychological problems – this will only make the situation worse. Let everything you do bring you only joy and satisfaction.